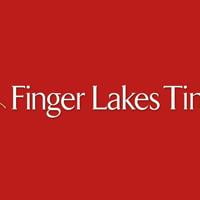 Victims Resource Center Relocates and Changes Name | Business
NEWARK – The Victim Resource Center of the Finger Lakes, a local domestic and sexual violence service organization, has announced that it has moved and changed its name to Survivor Advocacy Center of the Finger Lakes.
Both changes represent the agency's growth towards improving services for the community.
The center has been asked to change its name to more accurately reflect the nature of its services and clients. In recent years, there has been a shift in the field to use language that highlights the resilience of survivors, as well as the honor of the importance of putting power and control back into the hands of those to whom they are. were taken. The name change is intended to reflect the organization's commitment to a survivor-centered, survivor-led approach to advocacy and support.
The center has been providing services to people affected by domestic and spousal violence, sexual assault, child abuse, human trafficking and stalking in the community for over 37 years.
The move from the old location will provide improved workspace for lawyers and provide more space and anonymity for clients seeking services.
The new offices are located at 513 West Union St., Suite 102 in the Cannery Row complex in Newark.
The Finger Lakes Victim Resource Center serves people in our community who have experienced or are currently experiencing domestic violence, sexual assault, criminal harassment, human trafficking, dating violence, child abuse and other forms of interpersonal violence. The VRC provides a 24-hour crisis line, domestic violence shelter, legal advocacy, supportive counseling and help connecting to resources to move towards a safer future. For assistance or information, you can reach the VRC 24/7 hotline at (800) 456-1172. All services are voluntary, free, confidential and accessible to all members of the community.