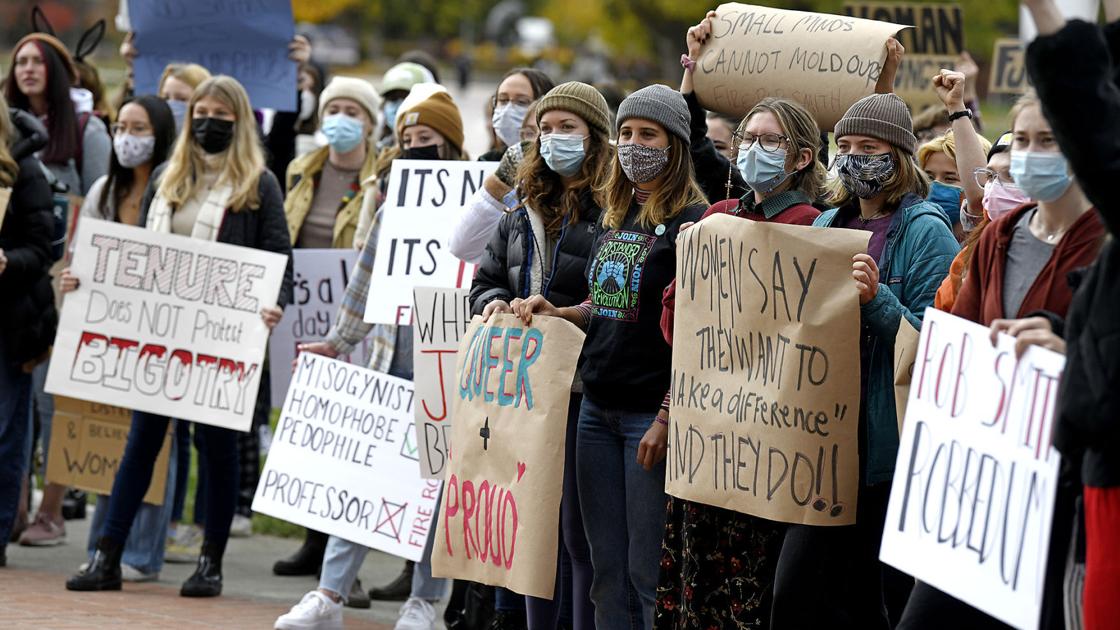 University of Montana students demand dismissal or resignation of professor | State and regional
"But now, seeing all of your reactions, it just validates my experience and it's so precious."
Lyon Delsordo worked for Smith in the summer of 2020 at Prime Labs, where he is CEO.
Most of Lyon Delsordo's speech focused on what students can do right now to help the university's investigation into Smith. She detailed the type of behaviors or experiences that students witnessed or experienced personally and how to report them to the Title IX office.
Those in attendance were holding signs with the slogans "the late Rob Smith", "queer and proud", "Rob Smith stole UM" and "when will justice be done?" The students' voices chanting "hey hey, ho ho, Rob Smith has to go" at the end of the rally reverberated through the oval.
"By the time this malicious, hateful and inexcusable blog was discovered, immediate and in-depth evaluations should have followed," said Jenny Rokosch, an environmental science student on campus. "The control system has failed, and our students are suffering the consequences and at the same time, they are the ones who have to pick up the pieces",
On Monday, MU President Seth Bodnar called Smith's views "homophobic and misogynistic" and said he was personally disgusted at the Kaimin's report. Bodnar was unable to attend Friday's rally due to a "long-scheduled meeting" in Butte, but provided a message which was read aloud.