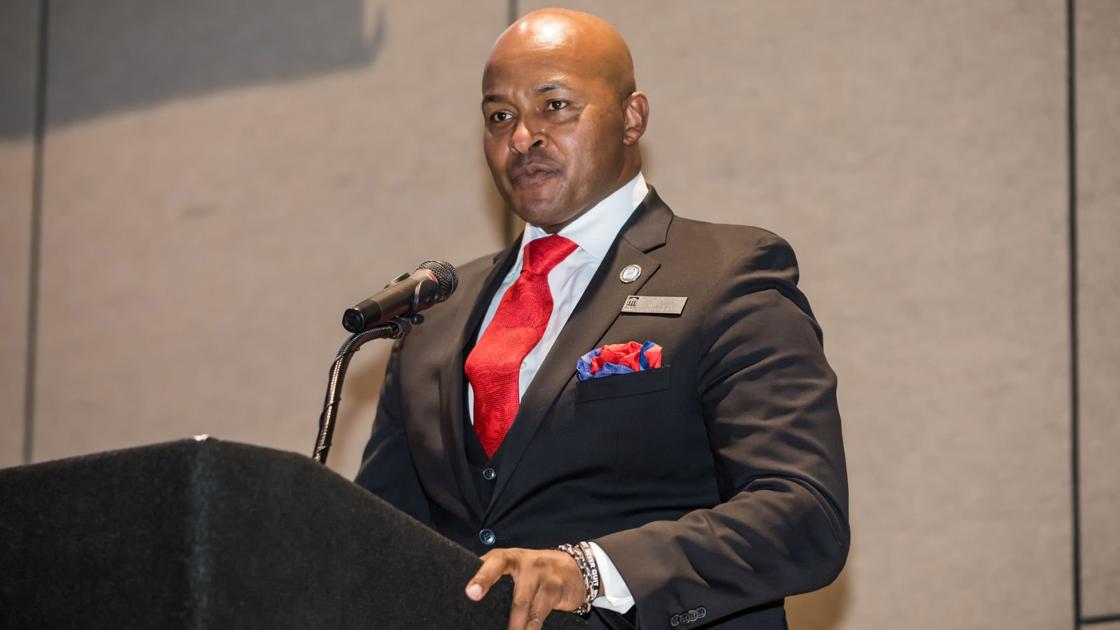 the "Better Skills, Better Jobs" job fair achieves its mission | Local News
WINTERVILLE – Organizers of last month's Better Skills, Better Jobs career fair say the inaugural event has fulfilled its mission of raising awareness of local career and education opportunities and fostering engagement between employers and potential workers.
More than 600 adult job seekers and high school students from Pitt County came to the Greenville Convention Center on October 26 for the fair, which was the result of a collaboration between Pitt Community College, the John M. Belk Endowment, Greenville ENC Alliance and Pitt County Economic Development. Nearly 100 representatives of businesses and industry in the region and various community partners were present to discuss with participants the employment options and the resources available to prepare for these jobs.
"The workforce is the number one challenge for business and industry; it's a big deal, "said David Horn, director of investor and community relations for the Greenville-ENC Alliance. "Solving big problems often requires big ideas – and the Better Skills Better Jobs show was just that. "
Johnny Smith, CPC's vice president of strategic initiatives and community engagement, helped organize the fair and said it was a perfect example of what can be accomplished when local government leaders , education and business work together.
"Thank you to the event sponsors, community partners, employers, resource participants, job seekers, and state and local government officials who helped make the fair a huge success," Smith said. . "I can't say enough good things about the support the fair organizers have received from East Carolina University, Pitt County schools and many others who have stepped up and given their time and energy. for the good of our community. "
Smith said the fair's morning session saw 171 Pitt County juniors and seniors pass through the convention center to receive job information and details on how to start working for a college degree while by still being in high school through programs such as Career & College Promise and the PCC- Pitt County Schools Technical Academy. He said 440 adult job seekers came for the afternoon portion of the fair, many of whom were able to speak with local employers on site during the event.
A luncheon that took place between the two sessions focused on adult learners and the large population of Pitt County residents who have completed higher education but have no college degrees.
"Pitt County has nearly 39,000 adults who have a college education but no diploma, diploma or certificate," Smith said. "We want them to go back to school to finish what they started to improve their prospects for professional mobility and their chances of landing jobs with sustainable wages.
"When we say better skills mean better jobs, we are referring to people in the local workforce who are underemployed and might trade their current job for a career," he continued. "With additional higher education, these adult learners could upgrade, retrain or retrain, either to advance in their current careers or to completely change careers."
Pitt County Economic Development Director Kelly Andrews said the career fair demonstrated local leaders realize the importance of developing a skilled workforce and connecting them to jobs with businesses and industries in the region. The "Better Skills, Better Jobs" career fair, she said, was a forum to make that connection.
CPC to hold open house for new adult learning center
PCC's commitment to equity has led to the development of a new on-campus center dedicated to serving the interests of adult learners.
With the start of spring classes in just over two months, PCC has established a new Adult Learning Center in the Craig F. Goess Student Center and invites potential adult students to attend its inauguration. The event will take place in room 120 on November 11 from 3 p.m. to 6 p.m.
According to CCP Assistant Vice President of Enrollment Services Brian Jones, the center will operate outside regular business hours to accommodate the work schedules that many adult learners must balance. The Adult Learning Center, he said, is part of the PCC's ongoing commitment to help improve access to services and connect the local workforce with skills that will lead to new opportunities. best jobs.
"We understand that our local workforce needs employable skills," Jones said. "We designed this center with the adult learner in mind, providing support and connectivity to the admissions process, as well as opportunities to discover educational pathways they wish to explore."
The concept of an adult learning center was born earlier this year during a discussion of a pilot project to encourage adults to seek higher-paying jobs, either by completing a training they started there. university but did not complete, either by acquiring skills in a new area of ​​interest. . The PCC partnered with the John M. Belk Foundation, myFutureNC and four other North Carolina community colleges in this effort, which led to the Better Skills, Better Jobs campaign during of summer.
When the campaign was launched in June, MC Belk Pilon, chair and board chair of the John M. Belk foundation, spoke of her private family foundation's commitment to helping meet the needs of the workforce. North Carolina's evolving workforce through post-secondary education opportunities.
"The John M. Belk Endowment is pleased to partner with Pitt Community College and four other exceptional community colleges to catalyze and scale up their efforts to recruit and support mature students," said Pilon. "As the pandemic recedes, we know that many North Carolinians are looking for a fresh start, and we believe our community colleges are a great place to start their journey. "
Jones said potential students are encouraged to visit Pitt's new Adult Learning Center Monday through Thursday, 8 a.m. to 7 p.m., Friday 8 a.m. to 5 p.m. and Saturday 8 a.m. to noon. Visitors, he said, can expect a supportive experience in discovering their educational path, completing the application process, and obtaining financial support to offset the cost of tuition fees. schooling.
Holiday Show Fundraising Continues at Greenville Convention Center
The PCC Foundation's 2021 Down East Holiday Show returns to the Greenville Convention Center and runs through Sunday.
The doors will be open today from 10 a.m. to 6 p.m. Sunday hours are 10 a.m. to 4 p.m. Admission is $ 10 per person and free for children 10 and under.
PCC Foundation officials say all attendees will be required to wear face masks and adhere to COVID-19 safety measures during the show.
Buyers can expect to find over 190 sellers attending this year's event. A list of these companies and more details, including Santa's photo hours, are available on the show's website.