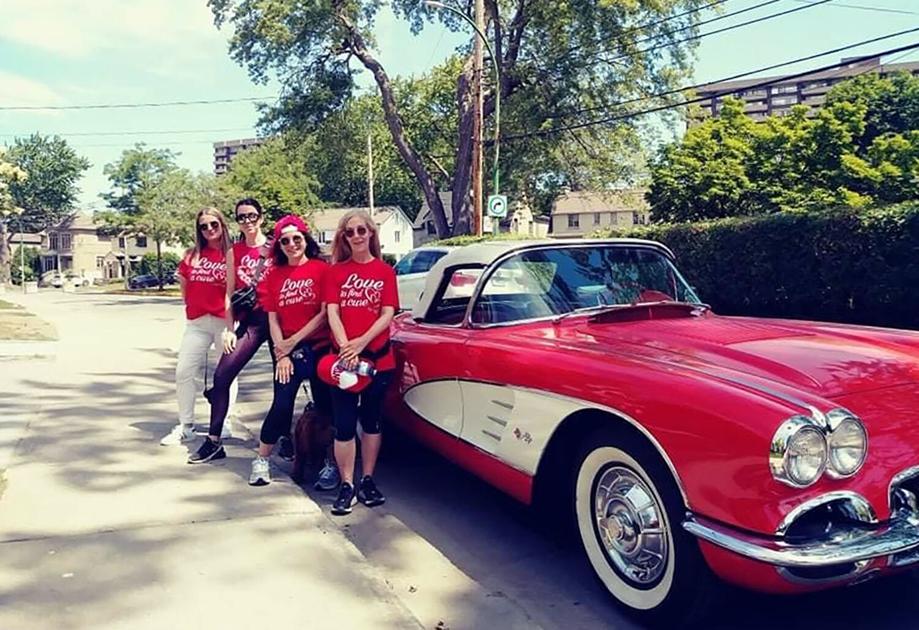 Suzanne Reisler Litwin: You are my wheels | Suzanne Reisler Litwin Living in the Present
Planning takes the most time. Months and months of planning. Months of hope and wishes and waiting for the day of the upcoming event. Prayer for good weather, health and success. You want everything to go well and everyone to be happy.
This is how I feel from November to June. Each year, I begin planning for the JDRF Walk to Cure Diabetes campaign in November and it ends in mid-June the following year. In April, the campaign is launched with all my hopes and wishes for success.
During the week of the event, I'm so nervous. I hope for good weather that day and I should wake up well and strong to lead my team. I think and think and think too much during the week.
I barely slept the night before.
The day of the event arrives with such excitement, but 6 hours later it's over with complete relief. Made! I go to bed in the middle of the afternoon and I sleep a few hours. I wake up not knowing where I am and what just happened.
When I am aware and understanding, I am happy. It is done and I am very satisfied.
I brush. Reflect. Reassess. Contemplate. Fully grateful, I thank Gd.
Once the major exhaustion leaves my body, I reflect on the whole process and focus on the appreciation.
This year just before the walk, I recited this short speech to the lovers of our team Suzie:
"Welcome everyone to the 2021 JDRF Walk to Cure Diabetes. Welcome to my team and thank you for being here. A lot of people tell me, during this time, "Congratulations Sue on achieving your goal. You are great. Excellent work. You are fantastic. ' And, I love to hear that. But the truth is, I might be the engine, but my team is the engine. And you are, everyone here today, you are my wheels. My wonderful supportive family, my loving friends, my amazing JDRF pals and my beloved sponsors. Without your support, I am just a machine. With you I come alive, I move and I make it happen in a beautiful loving way. Thank you for being here and supporting our dream of someday curing diabetes. Thank you."
The truth is, I am a driving force behind the quest to raise funds to help support research to cure type 1 diabetes. It is our goal to do so. But it's my support team that encourages us to fight for more. More creativity, more involvement, more interesting campaigns and more funds.
As soon as the event ended, our team sat on my back patio, nibbled, hydrated, and talked about the walk and all the years we've done. How much fun we had in the past and how much fun it was today.
In the first 30 minutes someone asked, "Hey Sue, what's the plan for next year? "
My feet were still hot from the walk!
"Next year? Already?"
Yes! My team is already focused on next year. Even though our bodies were still sweating from the current walk, the thought of next year was looming. What will our theme be, our slogans, our t-shirt color, our letter insert giveaways, and our color scheme? What are we going to do?
I suggested we all think about this at the end of July… I need to experience the moment of our current success. Really enjoy the present and breathe!
Breathe, pause, and think.
And… Thank you to our beautiful and generous sponsors who helped us exceed our goal of one mile!
Until type 1 diabetes is cured, labor will continue. But just as important as the work is the time to enjoy all the effort and appreciate the results.
Thus, the Suzie Sweethearts team will take some time to relax, reflect and recharge. We will love, love me do. You know we love you!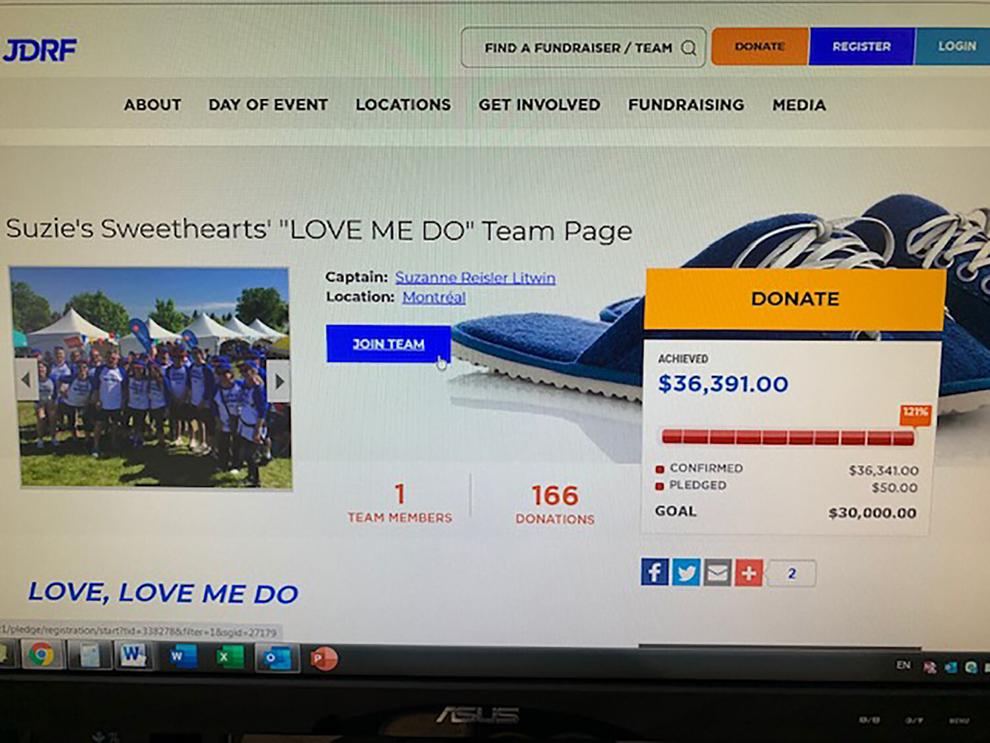 Unless the think tank suddenly triggers and launches a great campaign theme and slogan… Then my engine will start spinning, the wheels spin slowly and roll on the JDRF Walk to Cure Diabetes 2022 campaign road full blast diet.
Remember that an engine is just an engine, a machine. But an engine with wheels goes places. He can go far and do amazing things along the way.
Thank you to my precious family, friends, JDRF pals and sponsors. I am humbled.
If you would like to donate to our team Suzie's Sweethearts, JDRF Walk to Cure Diabetes 2021 – Love to Find a Cure, please click on this link below. Thank you!
"We put PLEASURE in FUNDRAISING! "- Wendy
– By Suzanne Reisler Litwin
– A B