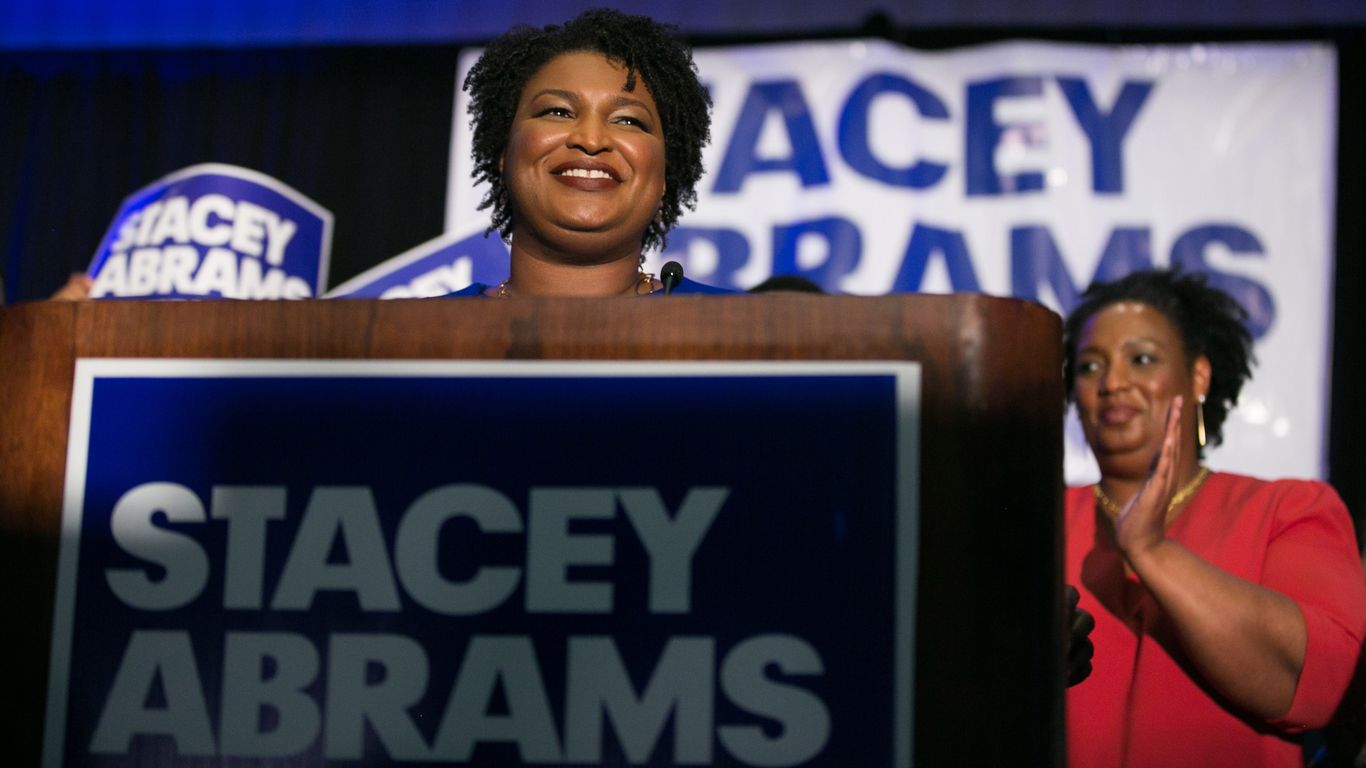 Stacey Abrams campaign manager rules out 2024 presidential election if she wins Georgia governor's race
In her first major interview since the official announcement, Stacey Abrams campaign manager Lauren Groh-Wargo dismissed speculation that the Georgia Democrat would interrupt a notional gubernatorial term to run for president in 2024.
Why is this important: Abrams' name has appeared on several occasions as one of the top Democratic candidates for 2024 given President Joe Biden's age and Vice President Kamala Harris's low favor rating.
What she says: Groh-Wargo, who also led Abrams' 2018 campaign, told Axios: "Part of it is strategic. [Stacey] knows what she wants to do, and she does it, and she achieves it. I can't stop the speculation, but I can tell you unequivocally that she wants to be governor and that she will serve a full term. "
Groh-Wargo has been the CEO of Fair Fight Action, a national organization focused on access to the vote and policy advocacy, which Abrams founded after his last run, since 2018.
Catch up quickly: More than three years after narrowly losing Georgia's gubernatorial post to Brian Kemp in 2018, Abrams announced last week that she was running for the second time.
Since her last candidacy, Abrams has been presented as a possible candidate for President, Vice-President and Senate.
Go further: Stacey Abrams launches second campaign for governor of Georgia