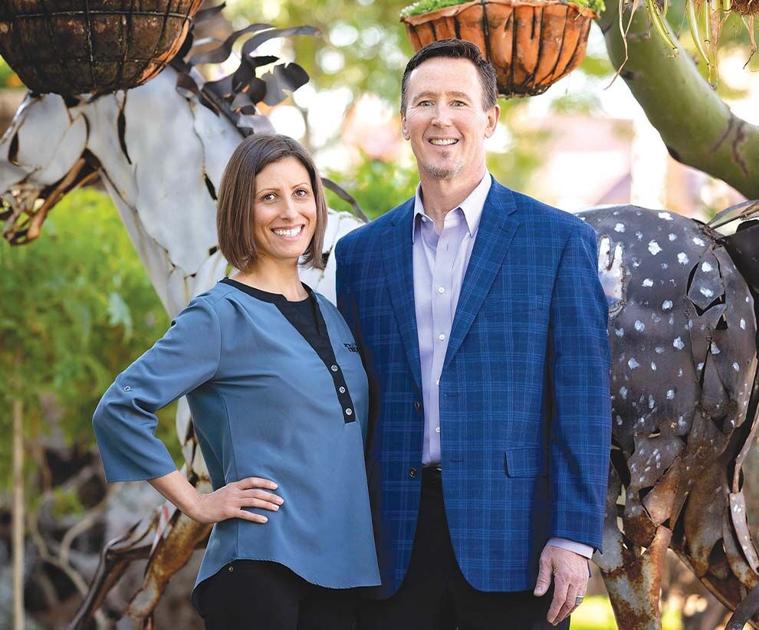 Scottsdale Caregivers Now Train Others in Elderly Care | Business
Tiffany Phelan has worked in the elderly care industry for 19 years.
After seeing how difficult it was for her grandparents to cope with her grandfather's battle with Huntington's disease – her grandmother was her primary caregiver – she realized she could help and was ready to make a difference in people's lives.
Tiffany's husband, Shaun, entered the elderly care industry 15 years ago after seeing his mother looking after his grandfather for the last two years of his life.
Shaun lived in Arizona while his family lived in Buffalo, NY, where he grew up before moving to Phoenix 27 years ago.
"When I saw the opportunity to engage with seniors here in Arizona and improve their quality of life, I gave up my career in commercial printing to do something meaningful for the community." , Shaun said.
Enter the Scottsdale Senior Helpers Care Facility, which the Phelans have owned and operated for 15 years.
Senior Helpers is a national organization providing home-based services to the elderly to "help the elderly age with grace and dignity in the comfort of their own homes".
Shaun and Tiffany met through Senior Helpers – they both had separate franchises (Tiffany's in California); after meeting and dating, Tiffany moved to Arizona and they got married.
Their connection to the retirement home also helped them open their latest business, the Senior Helpers Center of Excellence in Caregiving.
This facility is open to professional caregivers, family caregivers and members of the community who help the elderly.
Classes and training sessions will focus on palliative care, autonomy in caregiving, participation in meaningful activities, home safety and quality of life.
The goal of this facility is to raise the standard of care provided to the elderly in Scottsdale and the Valley. This is the third site to open, along with the others in Baltimore and Chicago.
The center is located at 9832 N. Hayden Road, at the corner of Hayden and Mountain View, behind the Mountain View Presbyterian Church.
"With nearly two decades of experience providing care to the elderly, we know that every family has a learning curve when loved ones start to need help," Tiffany said.
"We envision the Care Center of Excellence as the link to ensure that anyone who wants to become better at caring for older people, personally or professionally, is supported along their journey.
With a unique program, each lesson lasts 90 minutes, with at least 60 minutes of hands-on learning. Caregivers receive a certificate of completion for all classes.
The Phelans have a personal connection to their business as Tiffany's mother is disabled and currently lives with her daughter and husband.
"My mother receives care four hours a day, five days a week, and we provide care during the other hours of the day," Shaun said. Tiffany's father also lives down the street from the couple and receives care three days a week.
This is another reason the Phelans felt that a new training center could be beneficial – not only for them but for all caregivers in the valley.
"My entire Senior Helpers team enjoys helping people and making a difference in people's lives. We see this as a great opportunity to do just that, as well as provide top quality training experiences that keep us all learning and growing, "Tiffany said.
Going forward, the pair plan to add more classes to the new facility. For more information, visit seniorhelpers.com.