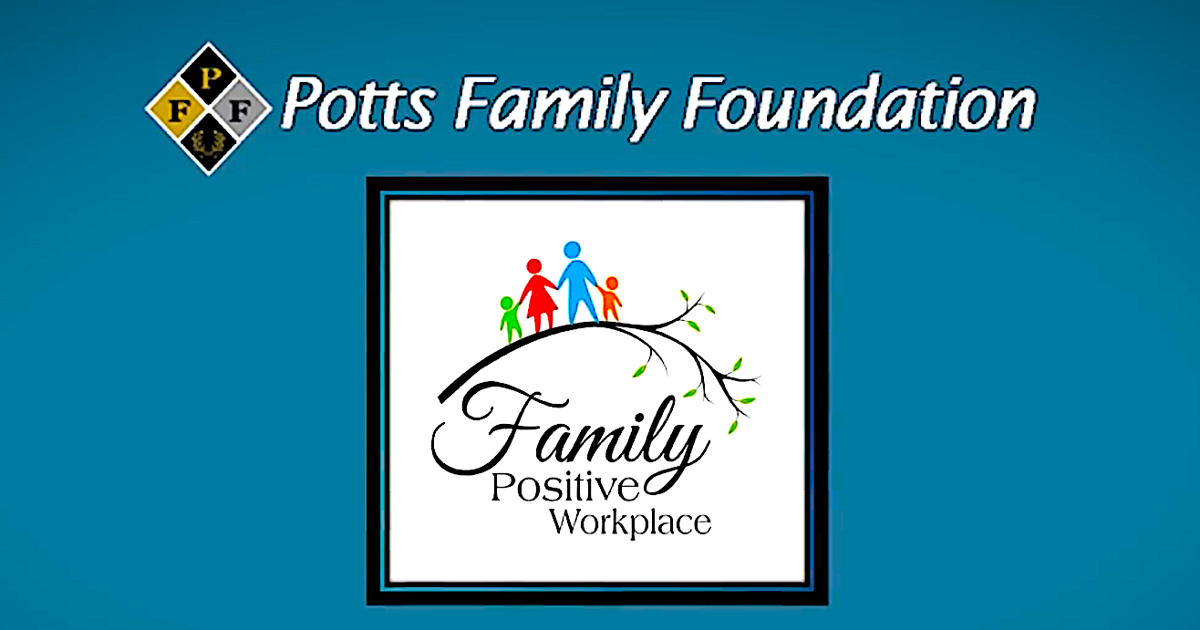 Rainbow Fleet Recertified as a Positive Family Workplace | Community
OKLAHOMA CITY – Rainbow Fleet Child Care Resource and Referral received the Potts Family Foundation award Positive family workplace certificate.
A family-friendly workplace or employer is seen as one whose policies make it easier for employees to balance family and work, and to meet both family and work obligations,
This recognition honors Rainbow Fleet's priority on flexible working hours for the agency's 32 employees, including the use of remote operations. A private breastfeeding room and other amenities are family features at Rainbow Fleet.
For nearly 50 years, Rainbow Fleet, a 501 (c) 3 organization, has been helping families find quality child care resources and helping child care providers with a variety of services, including l 'licensing and technical assistance, as well as age-appropriate activities and curriculum.
"Promoting work-life balance for our employees is essential. We recognize the importance of creating solutions to help our professionals meet their responsibilities in the workplace and at home, "said Carri Hicks, CEO of Rainbow Fleet.
"Inclusion on the list since the inception of the awards underscores our commitment to helping our employees, which in turn benefits the community, one family at a time," added Hicks. "Intentionally supporting our employees leads to a much more productive work environment. "
The Potts Family Foundation recognizes workplaces with policies designed to improve the ability of employees to meet the needs of their employers and families, with flexibility to meet related obligations through adjustable hours, family leave options or other advantages.
From Rainbow Fleet program criteria, positive family practices in the workplace benefit employers, families and society. Research shows that employers gain in employee recruitment, retention, loyalty and productivity, all of which contribute to the bottom line.
"
"A positive, family-friendly work environment can make a huge difference in employee retention and morale, with better outcomes for young children and others who depend on a working caregiver," McNeil added. .
"Certification reflects an investment in human resources that pays dividends for the employer and the community at large. "
The mission of the Potts Family Foundation (PFF) is to increase the effectiveness of nonprofit organizations in improving their communities. The foundation does this through the Oklahoma Center for Nonprofits (OCN).
The foundation is also focused on a greater investment of people and financial resources in early childhood development (from prenatal to age five). This is accomplished through the statewide initiative, OK25par25 – a partnership of businesses, nonprofits, state agencies, lawmakers and foundations working for the welfare of Oklahoma children. The goal is to elevate Oklahoma's ranking to the top 25 U.S. states by 2025 through education, advocacy, collaboration, and grantmaking.
"As we look to our 50th year in 2022, we recognize the impact of so many early childhood professionals on generations of Oklahoma through great beginnings, school readiness and literacy. early to after-school supervision, "Hicks said.
To learn more about the Family Positive Workplace and see the full list of award winners, click on here. For more information on Rainbow Fleet Child Care Resource and Referral, visit arc-en-ciel.org.