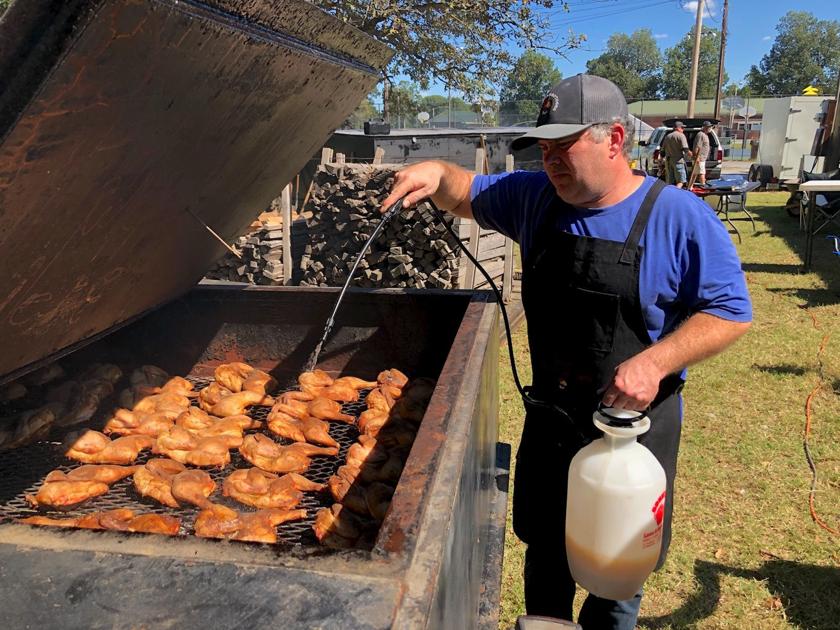 On or off the river, barbecue fuels fundraising | New
While the location of one of Paducah's best-known fundraisers – Barbecue On the River – has had to change over the past two years due to concerns over COVID-19, there is one thing that does not has not changed.
"People love barbecue," said Joseph Patterson, administrator of Burke's Chapel on Ohio Street, representing O'Zean's Ribs, one of twelve vendors attending this year's Off the River Barbecue.
The pandemic has brought some changes to the three-day food festival that ends today, including a focus on pre-ordering the various barbecue delicacies. This is the 27th year of the event, 25 of which have taken place on the Ohio River in downtown Paducah.
"Things are going well," Patterson said Friday. "Tomorrow (Saturday) will be a big day for anyone who hasn't pre-ordered."
Although conditions have improved somewhat since the 2020 event had to be moved out of the river, there was still enough concern about this year's event, said Susie Coiner, executive director of BOTR. .
The change of location did not change the goal of helping support local causes.
"Our community is amazing and this is the best barbecue in the world and fundraising for charity," Coiner said.
"You can't beat these combinations."
Rich Allshouse, of Buzzard Brothers BBQ, said the organization will cook about 6,000 pounds of Boston butts, St. Louis-style baby back ribs and chicken halves at its new location, a lodge in Noble Park.
"Last year was our first outing the river and no one knew what was going to happen," he said.
"We were installed at Nissan and traffic was blocked on Park Avenue and all around their building. So we cooked a lot less than we would have done and sold out at 2pm. This year we cook about 80% of what we would cook for a normal barbecue on the river.
"A nice thing about the Noble Park venue, it's a huge pavilion. Instead of having five or six small tables like Barbecue On the River, we have a lot of places where people can come and sit and eat.
Sally Michelson, executive director of Paducah Community Kitchen, agrees. The local organization has partnered with Buzzard Brothers for the past three years to raise funds, and their volunteers are helping to organize the event.
"Every time people smell this barbecue, they line up. They don't stay there and don't hurry, "she said. "They know this is a place where they come, sit and relax."
Some vendors, like Tilford's Q Krew, who primarily deal with pre-sales of its menu items, plan to be on-site at Easterseals West Kentucky, its featured charity, on Saturday.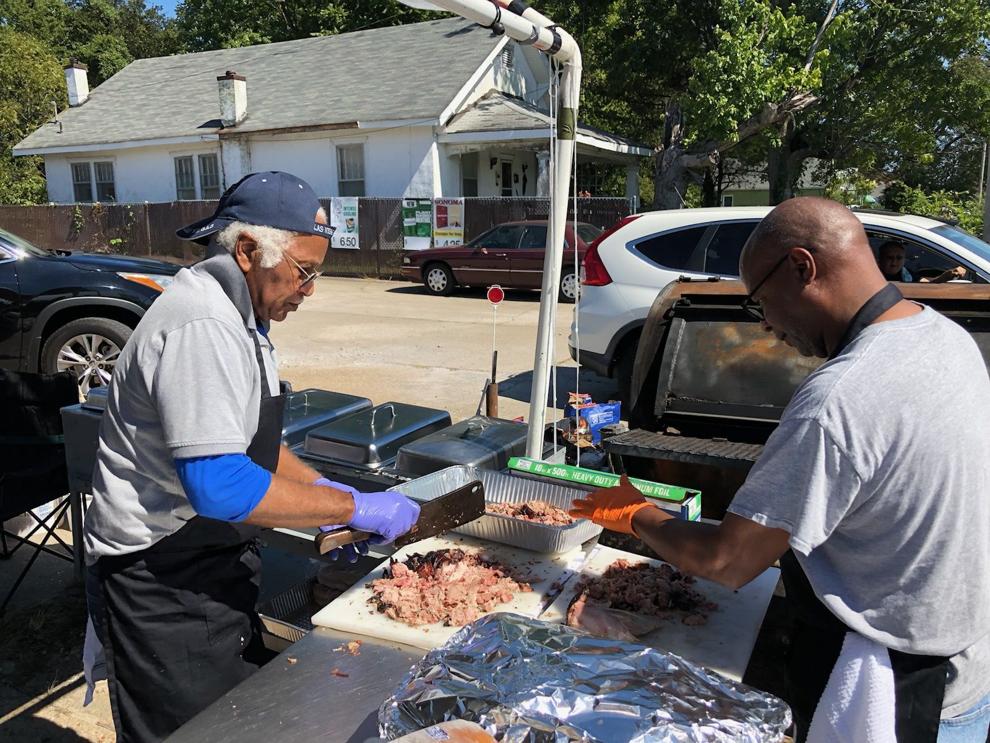 "Everything we've done so far for Barbecue Off the River is pre-sales. Tomorrow will be the first day we are settled at the Easterseals Child Development Center, "said Daryl Tilford. "We have ordered more meat and we will be cooking for tomorrow so we don't run out so soon."
Vendors, their charities and contact details include:
• A & J BBQ, Clarence Gaines Memorial, 270-709-0631.
• Bear and cubs barbecue, Bear Cares, 618-201-7187.
• Buzzard Brothers barbecue, community kitchen, 270-559-5949.
• Elvis Square, Mt. Vernon Christian School, 618-559-4316.
• Highland Cumberland Presbyterian Church, church and local charities, 270-519-2565.
• Club Kiwanis de Paducah, various charities, 270-556-0796.
• Côtes d'Ozean, La Confrérie, 270-564-8294.
• Paducah Elks, Elks Charity, 270-210-1666.
• Phillips Concessions, Family Service Society, 618-841-4557.
• Schoolhouse Rock, Paducah Middle School, 270-444-5710.
• Still Smokin Barbecue, Family Service Society, 270-933-0764.
• Q Krew of Tilford, Easterseals West Kentucky, 270-444-9687.
Follow David Zoeller on Twitter, @DZoeller_The Sun
Follow David Zoeller on Twitter, @DZoeller_The Sun