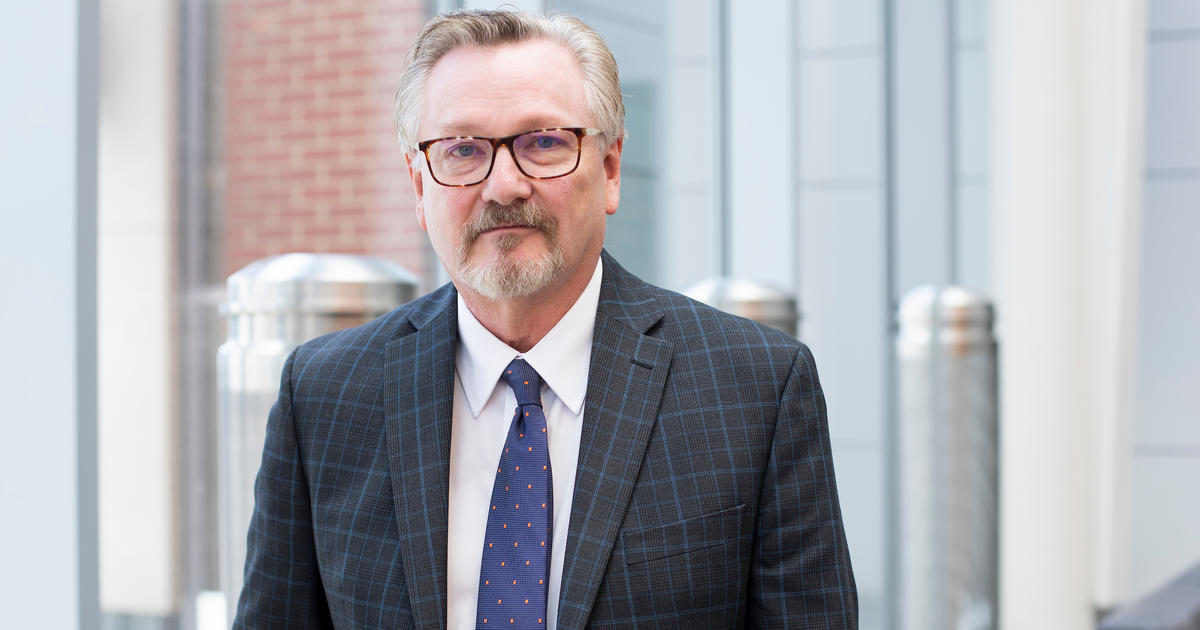 New center focuses on building a stronger healthcare workforce for Kentucky
LEXINGTON, KY. (June 21, 2022) — An updated resource for hundreds of students on the University of Kentucky campus is set to launch this summer. The Center for Interprofessional and Community Health Education (CICHE) will officially open on July 1, 2022. This new center will represent the merger of two existing resources, the Center for Interprofessional Health Education (CIHE) and the Center for Education for the health of the region (AHEC) .
Months before the center was launched, university leaders selected James Ballard, Ed.D., to lead this new venture. From 1998 to 2016, Ballard was Associate Director of the AHEC Network and Associate Director of CIHE UK. From 2016 to 2019, Ballard served as Executive Director of the Indiana AHEC Network and Associate Professor of Family Medicine at Indiana University. Ballard returned to the UK in 2019 to take up the position of Director of CIHE.
Ballard is thrilled to bring together two units that he not only knows but believes in the work they do.
"Both CIHE and AHEC focus on health workforce development," he said. "AHEC's mission is to increase access to care by positively impacting the geographic distribution of health workers in underserved rural and urban areas and to increase the diversity of health workers to be more a reflection of our very diverse patient population across the Commonwealth.This is accomplished by supporting experiential clinical rotations and health profession pathway programs in underserved communities.The CIHE, meanwhile, is dedicated to helping medical professionals to prepare for the team as they complete their training."
Both play an important role in the future of healthcare, especially in today's world, he says.
"It is clear at this point that many patients are too chronic and too ill to be adequately treated by an individual profession. We have to work as a team to make sure we care for the person holistically," Ballard said. "We have traditionally worked on this within the walls of this campus. I think with consolidation we will have the opportunity to move a lot of that training for interprofessional collaboration into the community, in part, using an AHEC model. Likewise, AHEC will continue to impact access to care by developing a diverse and available workforce in underserved rural and urban areas.
Ballard says it's vital for students to learn how to work effectively in collaboration with other healthcare professionals, as this has a direct impact on the quality and safety of the care they receive.
"How can people practice at the peak of their license if other professionals on the team don't know what the peak of their license is?" said Ballard. "We want students to learn now, so they are ready to understand what the pinnacle of a license is for nurses, pharmacists, doctors, etc. In this way, there will be trust and this trust, together with good team skills, helps to develop the potential for collaboration. »
The new center will work with students from four campuses including Medicine, Dentistry, Nursing, Pharmacy, Public Health, Health Sciences, Agriculture (Dietetics and Human Nutrition) , communications and information science, social work and UK HealthCare dietetic trainees. Traditionally, Ballard says they have worked with professional students, however, due to emerging evidence that this type of training needs to start earlier, they are gradually starting to work with some undergraduate students. With the integration of AHEC, we will have the opportunity to advance the team's understanding even further upstream in the programming of secondary school courses.
The overall vision for this new center is to be a community campus collaboration that will affect the healthcare workforce for the Commonwealth of Kentucky.
"We want to increase the diversity, geographic distribution and collaborative skills of our healthcare workforce," Ballard said. "We also want to be an incubator for communities and health professionals from different programs to come together to find ways to improve the health of the Commonwealth by impacting its health workforce."