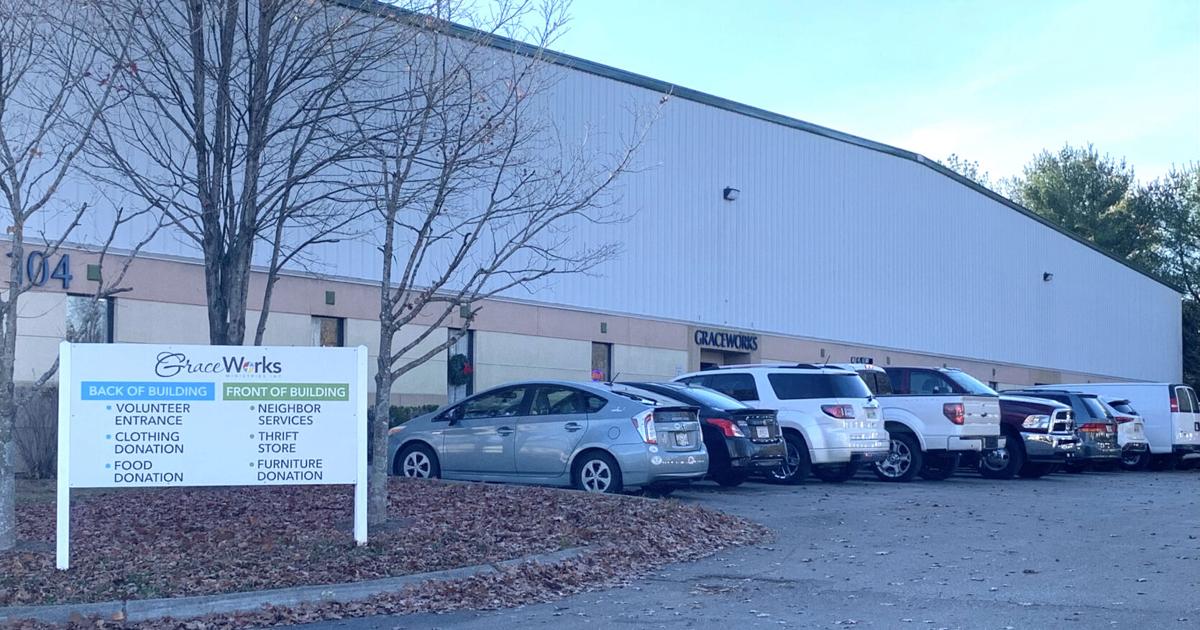 Mayors ask community to help GraceWorks find a new home | Local News
Franklin Mayor Ken Moore and Williamson County Mayor Rogers Anderson are calling on business owners, churches, and citizens to help GraceWorks Ministries stay in Franklin.
GraceWorks was established 26 years ago in Williamson County to help people experiencing poverty in the community using a "community approach to charity work," according to its website, with a mission statement of "Neighbor to the service of the neighbor, by the power of the grace of God". People assisted by GraceWorks may receive financial assistance for rent, utilities, medicine, or gas, as well as material assistance for food, clothing, household items, or furniture.
The non-profit organization has a 17-member board of directors, 38 staff members, and an average of 250 volunteers serving onsite weekly at its current home at 104 Southeast Parkway.
GraceWorks loses its 21-year lease in June 2023 because the building was sold to FlexMet, a company moving from California.
GraceWorks Ministries, a local non-profit organization, currently operates at 104 Southeast Parkway in F…
"I saw a rare opportunity to own a storage space in Franklin, TN, and jumped at the chance to find a new location for my growing business," the owner previously said. FlexMet, Joe Bean, at the Herald. "Coming from California, I didn't know GraceWorks or any of the other tenants when I purchased the building, but I've come to respect the incredible reach of this non-profit organization."
GraceWorks does not currently have rental space or a permanent residence option for its community resource center which serves more than 11,000 neighbors annually. According to a press release, it would take several months to upgrade any location and move.
"We should be proud of this innovative nonprofit organization whose concept of collaboration, focus on efficiency and concern for the dignity of our neighbors was founded in our own city," Moore said in a statement. statement in December 2021. "Even now, their model is ahead of its time, but when it was founded 26 years ago, it was revolutionary.
"GraceWorks joins our frontline in fighting any crisis our community faces. Now GraceWorks needs our help with homelessness.
Anderson added to Moore's sentiment.
"GraceWorks Ministries is where life begins to improve for our citizens living in poverty," he said. "I'm proud to call GraceWorks a Williamson County born and raised non-profit organization and to encourage our citizens and lifelong newcomers to support GraceWorks Community Resource Centers."
According to GraceWorks, it is looking for rental space of at least 40,000 square feet that includes or could be redeveloped to include two or more truck bays, warehouse, offices, conference room, retail space and 300 parking spaces or more. Free or discounted space will be essential.
GraceWorks is also looking for a permanent residence option — around 6 acres or more where it could build a facility — to again avoid the threat of displacement.
Anyone who can help GraceWorks find a suitable new home is encouraged to contact CEO Valencia A. Breckenridge by email at [email protected] or by phone at 615-794-9055, Ext. 138.
See Moore's letter in full below.