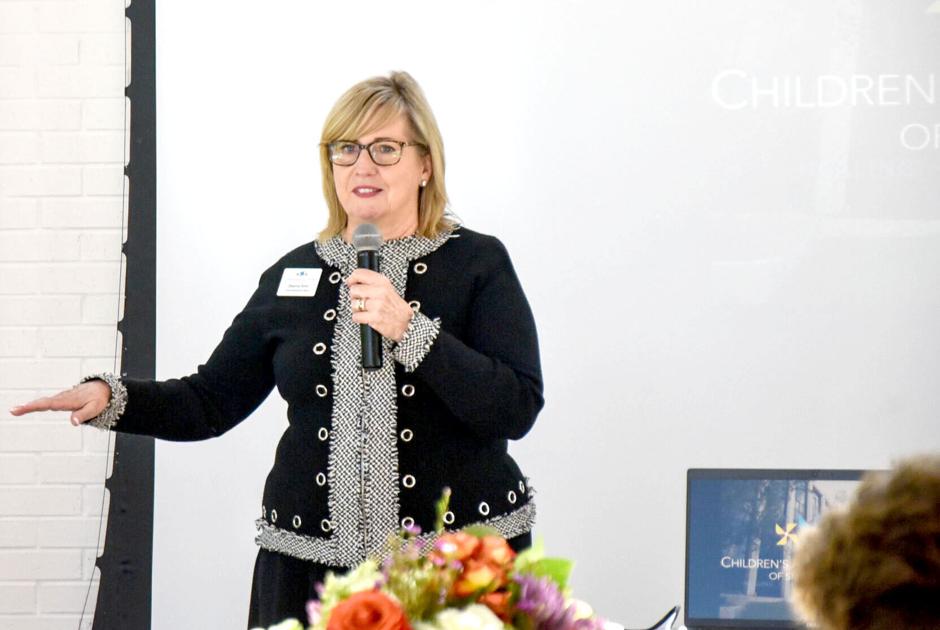 Mabee Foundation awards $ 600,000 challenge grant to Children's Advocacy Center | Local News
A $ 600,000 challenge grant announced Wednesday is intended to act as a catalyst for the Smith County Children's Advocacy Center to meet its growing demand for help for abused children.
The JE and LE Mabee Foundation awarded the challenge grant, the children's advocacy center announced during a lunch at the Grove Kitchen & Gardens Greenhouse. The grant is to be used for the centre's fundraising project, which is to purchase and renovate the old TCA cable building at 3015 S SE Loop 323 to house its programs for abused children and their families.
To meet grant requirements, the center must raise remaining $ 578,334 in renovation costs by April 13.
Building renovations will create child-friendly spaces suitable for our specific programs, according to the Children's Advocacy Center. Planned upgrades include several forensic interview rooms, medical examination space, therapy offices, training rooms, emergency resource supply rooms, and offices for personnel and forces. order.
The 39,000 square foot building offers nearly five times the space of the centre's current facility, which will accommodate the rapid growth it has experienced over the past four years. In Smith County, forensic interviews and the programs that flow from the initial service increased by 79% during that time.
Smith County Children's Advocacy Center Deanna Sims, chief development officer, stressed the importance of the grant.
"Each year, one in 56 children in Smith County walk through our door as a reported victim of abuse," Sims said. "That means 20 new victims of child abuse here in Smith County come to see us every week. And studies show that for every 20 reported victims that reach us, there are another 30 that don't. We therefore aim to bring hope, healing, safety and justice to every child victim of abuse in Smith County, and to empower our community to recognize, report and prevent abuse in the future. "
Smith County Children's Advocacy Center Executive Director Terri Smith said she was truly grateful for the efforts of everyone involved.
"If you are in this room and prayed for this building and this trip, then your prayers have been answered to the size of God. We are eternally grateful, "said Smith.
For more information about the services offered by the Smith County Children's Advocacy Center, call (903) 533-1880 or visit cacsmithcounty.org.