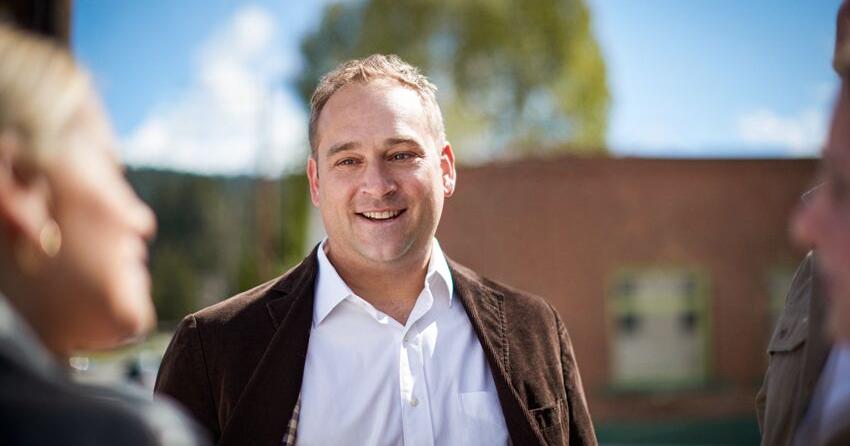 Larkin and Rep. Schrier squabble over support for Washington law enforcement | Washington
(The Center Square) — Congresswoman Kim Schrier's effort to fund the King County Sheriff's Office for body cameras is a motion her opponent Matt Larkin can support.
Larkin, legal counsel for his family manufacturing company, has focused his campaign for Washington's 8th congressional district on reducing crime across the state.
He takes on incumbent Schrier in the Nov. 8 election. Last week, she discussed body camera funding and co-response support with King County officials and law enforcement. This discussion led Schrier to announce an effort to fund KCSO $2 million in federal dollars.
Currently, King County Police have not deployed any body cameras. An estimated 600 patrol officers would carry the cameras, according to King County Sheriff Patti Cole-Tindall.
"Our police and law enforcement officers need to have the tools they need to police, keep our communities safe, and make sure we get the right resources at the right time," Schrier said during a press conference in the town of Sammamish.
Larkin's campaign team says Schrier's actions outside of funding body cameras show she does not support law enforcement. Larkin's team pointed to a recent article by FoxNews which claims Schrier took nearly $40,000 from groups that support police defunding efforts.
"Unlike Kim Schrier, who accepted tens of thousands of dollars from organizations openly advocating for defunding the police, Matt Larkin never wavered in his support for our heroes in law enforcement," Carson said. Coates, Matt Larkin's campaign manager for Congress. an email to The Center Square.
Larkin also enjoys providing tools to law enforcement, his campaign said. Coates said Larkin "looks forward to supporting law enforcement in Congress by helping them pay for the tools they need, like body cameras, and also by being a powerful voice to defend them against dangerous proposed legislation. at the state and federal levels.
Last year, Schrier championed body cameras for law enforcement and increased funding for mental health professionals to help officers on calls. Now, Schrier hopes to secure the $2 million in federal funds by Sept. 30 to provide those resources to KCSO.
Schrier held 47.86% of the vote in last month's primary election. Larkin won the Republican nomination with 16.99% of the vote after a close race with King County Councilman Reagan Dunn and U.S. Army veteran Jesse Jensen. The total percentage of votes for all Republicans in the race was 49.14%.