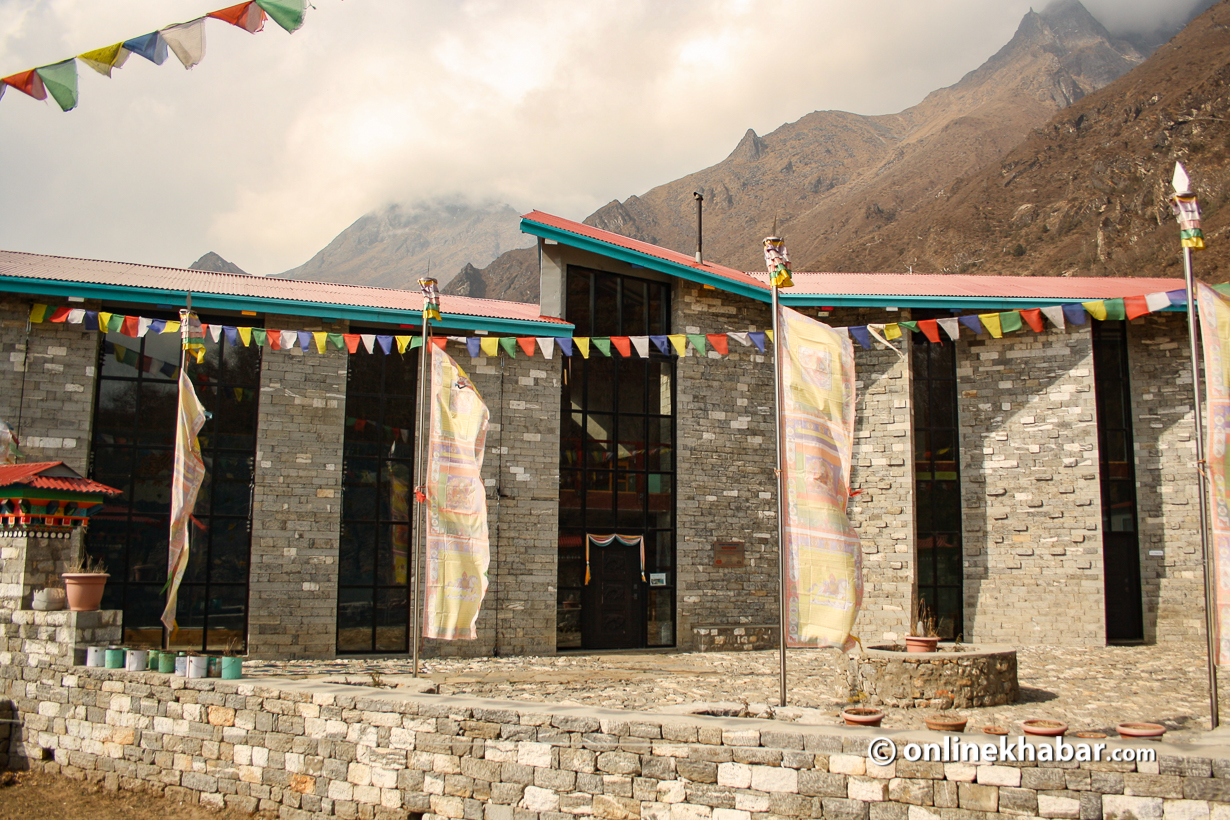 Khumbu Climbing Center: Mount Everest Lap Mountaineering Safety Training
There is absolute silence in the village of Phortse in Khumbu, near Mount Everest. Almost everyone in the village during the months of April and May is at Mount Everest Base Camp. Such is the heritage of the place that every household in the village has at least one summit of Everest. Almost all of them climb or support climbers.
Things, however, change dramatically around January, when the village is full of people from Khumbu and other parts of the country. Aspiring climbers, Nepalese and foreigners, gather around the Khumbu Climbing Center, a training center that teaches them the ins and outs of mountaineering in the Nepalese Himalayas. There they learn the basics of mountaineering, from knotting to ice climbing. In 15 days, they leave with the possibility of tackling mighty mountains like Everest where most of them go in search of a job in the spring.
"This is probably my biggest legacy. I couldn't be more proud of what we have been able to do with this center, "says Conrad Anker, adventurer and one of the founding members of the climbing school. "I love how this place has changed the lives of so many people."
The center was established in 2003 by Jennifer Lowe-Anker and Conrad Anker and is part of the Alex Lowe Charitable Foundation with the aim of teaching the people of Khumbu the basics of safe mountain climbing. He has trained National Geographic athletes like Dawa Yangzum Sherpa and Pasang Lhamu Sherpa Akita among many who have guided over mighty 8,000-meter peaks like Annapurna, Dhaulagiri and Everest.
Local-foreign partnership
The center is the brainchild of Jennifer who wanted to help the community that spent so much time in the mountains. Things were made easier when the people of Phortse, who had gone with Conrad to search for the body of Gorge Mallory on the north face of Everest, expressed interest in such a project. One person at the center was Panuru Sherpa.
"It was clear that we needed training," he says. "I had been on the mountain several times and had the chance to come home to my family. Many, however, were unlucky.
This prompted Panuru to find a solution and as he climbed with Conrad he asked him if they were going to start a school.
"He was kind enough to say it, and in 2003 we started basic and advanced ice climbing lessons in Phortse," says Panuru.
Initially, few people showed up. They felt pretty good because they had climbed mountains like Everest before. But, soon that mindset changed when they saw how their peers who had taken the training gradually improved.
Safety first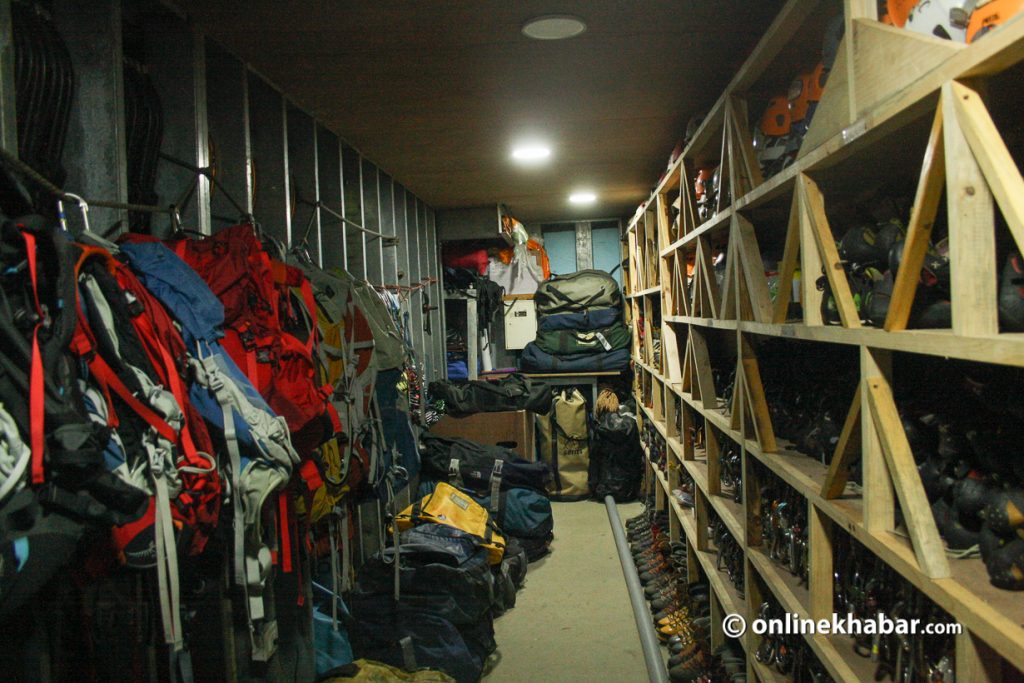 In 2009, things had changed a lot. Rangers from Yosemite and Denali National Parks have started coming to Nepal to train Nepalese climbers. Nepalese climbers used to go to these places to learn the art of rock climbing and safely too. Two families, Lhakpa Dorje, Nawang and Karma Tsering, and Panuru and Pasang Diki even donated their land for a building for the project which was completed in 2019.
"It's the least we can do," says Panuru.
The building took a long time to complete as it was a logistical issue to get everything up there. But, during this time, the training never stopped.
The training takes place mainly around January when the climbers are free and takes place over 15 days. During this time, they learn the basics: from tying a knot and using crampons to the use of safety equipment like harnesses, ropes, an ice ax, ice screws and stakes.
"What you learn there are climbing techniques. The world says we are not technical and we use our physiology to climb, but we want that to stop and show people that we have the technical skills as well, "says Amrit Ale, director of the center.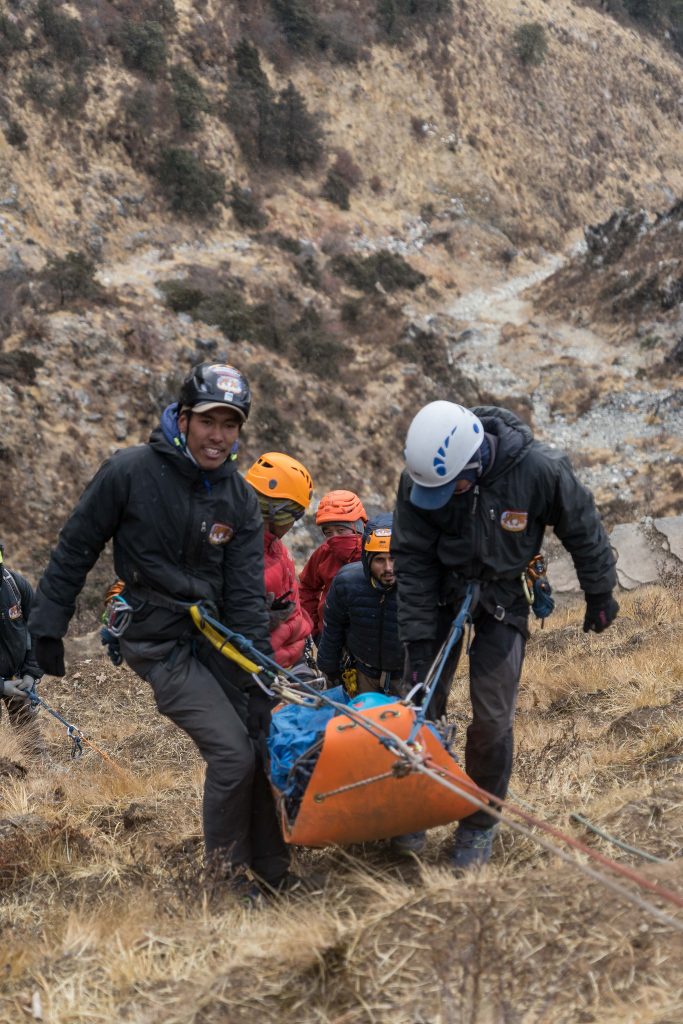 He says that once Nepalese climbers started taking these courses, their technical abilities improved. Many have realized that they are not climbing safely and it has been a real eye-opener. "Climbing, for many, is a necessity. But this sport or this profession puts their lives in danger, that's why they needed this training and the KCC did it, "says Ale.
In addition to climbing skills, they also learn mountain safety, rescue and wilderness first aid. They also receive basic English lessons so climbers can communicate with their clients and explain to them what to expect in the mountains.
"It's very holistic. Our focus from day one has been safety and that is what we are aiming for today as well, "says Ale, adding that the English lessons have helped the climbers a lot.
Bringing world-class skills to Nepal
In the early years, many instructors came from the United States, but over time the Nepalese began to develop their skills and provide training on their own. Ale is one of them who went to the United States for security training and has been going to KCC to teach for the past five years. He says that currently 80 percent of the instructors are Nepalese and the number would be much higher if there were a few other Nepalese who did not return from the United States after being sent there for training.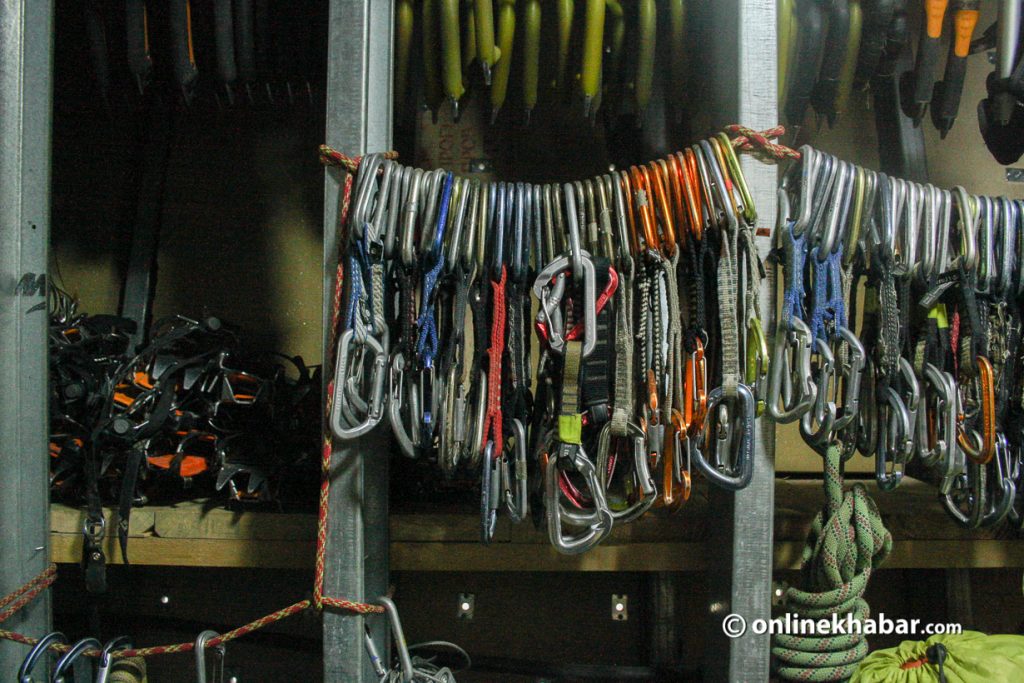 "We were sent to a school like the National Outdoor Leadership School (NOLS) for training. When some people get ungrateful, others pay the price, "says Ale.
The exchange program has stopped for the time being because the United States has stopped giving visas to young climbers due to the concealment of some trainees in the United States.
"It sucks, but it's okay, I work with people like Conrad, Jimmy Chin, Renan Ozturk when they're in Nepal," says Pemba, who was denied a training opportunity in the United States.
He also adds how the KCC has helped the village of Phortse in general. As it is off-road from the main hiking trail, the village sees a lot of tourists who come to see the KCC. This has, to some extent, helped the economy of the village as well.
"There isn't much to do in Phortse, but people still come to hang out at KCC. They visit the Jon Johnston Mountaineering Library and the Magic Yeti Children's Library which have a collection of over 1,200 mountaineering books. "Some books are older than so many people who come there," Pemba explains.
Now the team is working to make the center self-sufficient. He knows that at some point the funding will stop and therefore he wants to be ready when that happens. Ale says he plans to extend the number of training days from 15 to 21 and is in talks to increase the course fee from Rs 2,500 to Rs 3,500.
The local government in the region has also started to take an interest in the school as it has helped so many local mountaineers get the training they need without having to spend money and travel to Kathmandu and take a similar course provided by the Nepal Mountaineering Association.
"We have to move on now. Jenny and Conrad were very helpful to us. Now it's up to us to work and make this school self-sufficient, "says Ale.