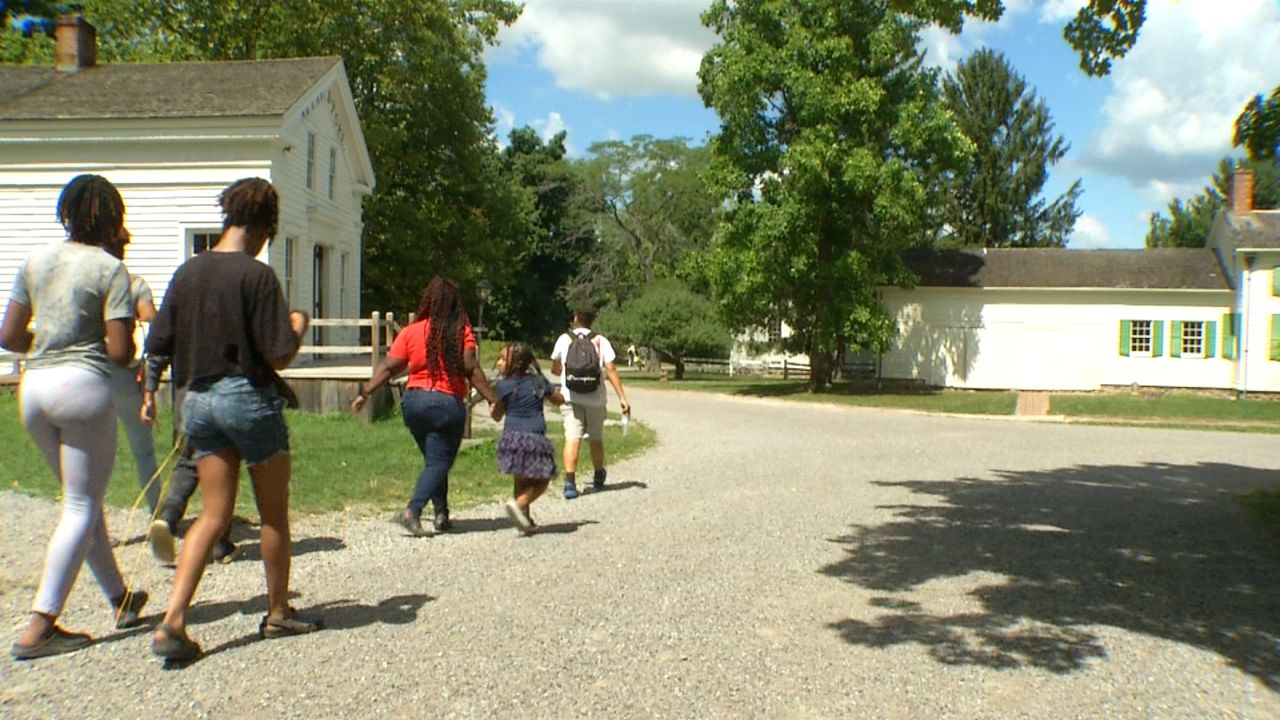 Field trips allow children in Rochester to escape ongoing violence
MUMFORD, NY — They're scared. Afraid to go to parks, to ride a bike.
They are children who live in the three neighborhoods where Rochester's state of gun violence emergency is in effect.
So, what are we doing to bring relief and distance children from the life that creates this violence? An answer can be found in a small group that headed out of town.
"Today we're going to take a trip to the museum," Jessica Harrison said.
And it's a good day for Harrison's daughter. She starts kindergarten next month.
"So she can learn different things and new things and different things," Harrison said.
Much of what her daughter has learned so far this summer has to do with her city's record rate of deadly violence. It's the second summer in a row that she's seen him.
"We're coming home early because of all the violence that's going on here," Harrison said.
At the Latino Youth Development and Resource Center, County Legislator Mercedes Vazquez Simmons is gathering as many kids, ages 5 to 19, and as many parents as she can find, for a getaway they've never seen or previously imagined.
"But the main reason is I just want to get them out of town," Simmons said. "The amount of violence they are exposed to is simply unthinkable."
Their bus takes them to the Genesee Country Village and Museum in Mumford. That's as far as many of these day trippers have ever gotten from La Avenida in Rochester.
"It will be a great opportunity for the kids to take their mind off things and have fun," said Ismadeline Santana Rosario of Rochester.
"You get the sticks, you cross them, put them on the wheel and you throw them at the other partner and they have to catch it," said Josue King from Rochester, describing an old game at the museum.
"So there's historical stuff," Simmons said. "They're going to learn a lot. And they'll probably think it's boring. But in five years, they're going to be like, 'Man, I remember when.'"
They saw the life of another century, from another point of view. It's something so different from the pain some of their neighbors on North Clinton Avenue are facing.
"We just pray for people who have lost loved ones and stuff like that," Harrison said.
"That's what we want to show them," Simmons said. "There is life outside of the city of Rochester. There is life outside of Clinton Avenue. Imagine a life like this."
Field trips like Mumford's are just one of the ways the Latino Youth Development and Resource Center tries to keep children healthy and away from the forces that create violence in their neighborhood.