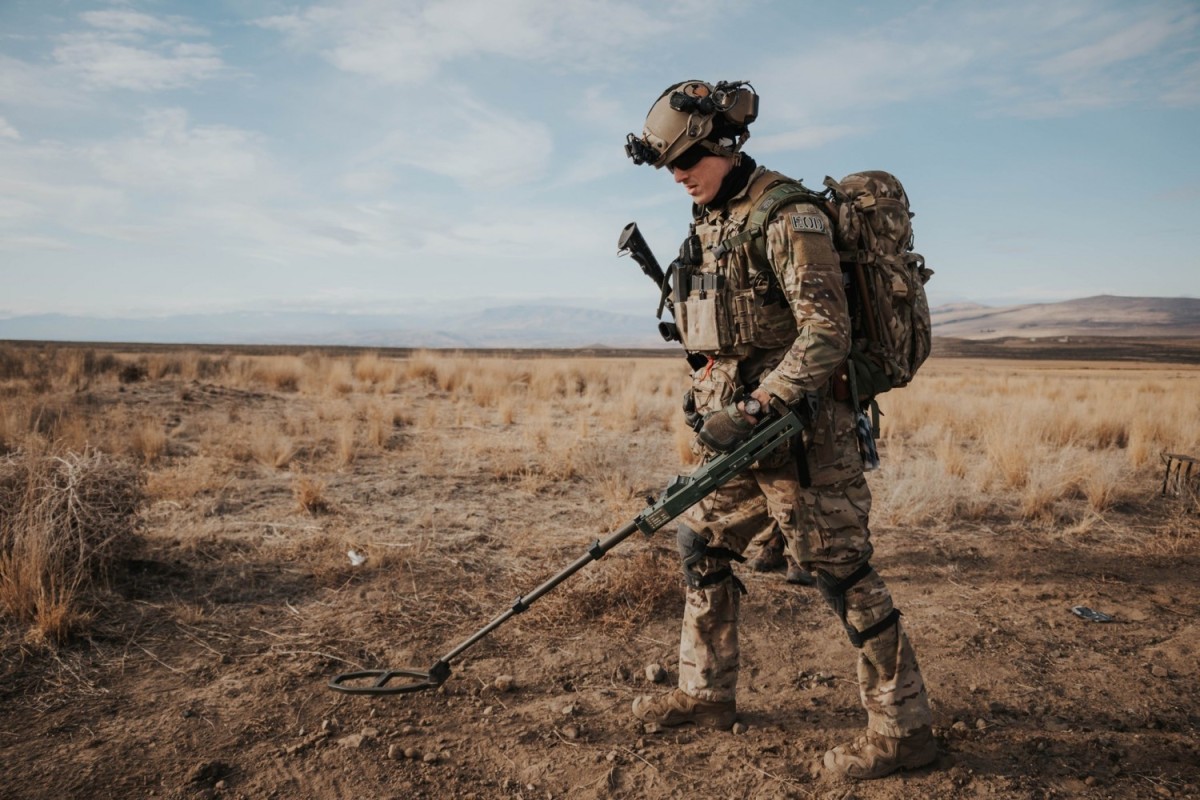 Explosive Ordnance Disposal Leaders chart the course for large-scale combat operations | Item
FORT CAMPBELL, Ky – After defeating hundreds of thousands of improvised explosive devices in Iraq and Afghanistan over the past two decades, leaders of the US Army Explosive Ordnance Disposal are charting the way forward for EOD missions in the large-scale combat operations.
The Army's only two EOD groups, the 52nd Ammunition Group (EOD) based out of Fort Campbell, Ky., And the 71st Ammunition Group (EOD), based out of Fort Carson, Colo., Have come together to discuss future EOD missions at the Kinnard Mission Training Center at Fort Campbell. , from December 7 to 9.
EOD groups are part of the 20th Chemical, Biological, Radiological, Nuclear and Explosives Command (CBRNE), the first all-hazards formation of the US Department of Defense.
The Aberdeen Proving Ground, MD, based command is home to 75% of the active military's EOD technicians and CBRN specialists, as well as the 1st Area Medical Laboratory, CBRNE Analysis and Remediation activity, five teams Coordination of Weapons of Mass Destruction and three Nuclear Disability Teams.
With the 52nd EOD Group Commander Col. Gregory J. Hirschey and the 71st EOD Group Commander Col. Michael G. Schoonover, the exercise brought together five EOD Battalion Commanders and 24 EOD Company Commanders.
Representatives from the Office of the Explosive Ordnance Disposal Doctrine and Training Command Promoter, U.S. Army Future Command, Maneuver Support Center of Excellence and Headquarters Army department also participated in the exercise.
Led by the 52nd EOD Group, the exercise drew on the experiences of several EOD commanders and staffs to inform changes in doctrine, training and capability integration.
More than 100 Army EOD technicians participated in the exercise with an average of 10 years of experience each, bringing together a millennia of experience in this high-stakes trade.
Lt. Col. Michael T. Long, deputy director of TRADOC's promoter office for explosive ordnance disposal, said the exercise examined future EOD operations across the spectrum of doctrine, organization , training, materials, leadership, personnel, facilities and policy. .
Long said the lessons learned from the exercise will help shape the Army's 4-32 release of Explosive Ordnance Disposal Techniques with a focus on large-scale combat operations in support of divisions of the army. Other non-EOD publications may also be updated.
"The entire military is facing the challenge of returning to full-scale combat operations after two decades of counterinsurgency," said Long, a 20-year veteran of the United States Army from Middletown, in Ohio, which has deployed to Afghanistan and Iraq.
Long said EOD units are currently structured for counterinsurgency operations with modular brigade combat teams. With large-scale combat operations, the scope of control will increase and the EOD will need to support forces at the division level.
"Even before the Global War on Terrorism, EOD technicians were trained and prepared to deal with IEDs and all other explosive hazards," Long said. "Along with the change comes the shift to full-scale combat operations with the expected high volume of explosive hazards, a very large operational area and the role of the Mission Command Headquarters in the proper alignment and employment. companies and NEM teams.
Lt. Col. Justin L. Gerron of the 52nd EOD Group said the tabletop exercise focused specifically on EOD missions in support of rear area security, wet crossings, joint forced entry and steady state operations.
"Lessons learned from the past 20 years of counterinsurgency operations remain relevant as these threats will always be present in a combat of large-scale combat operations," said Gerron, a native of Kennedale, Texas, who is deployed in Iraq, Afghanistan and Kuwait. "However, the prevalence and focus on these threats is significantly less during the early stages of large-scale combat operations."
Preparing for large-scale combat operations, Gerron said, is a doctrinal shift leaders must adopt to maintain the U.S. military's competitive advantage against close adversaries in a multi-domain environment.
Major General Antonio V. Munera, commanding general of 20th CBRNE Command, said the EOD tabletop exercise is another example of how his unique formation is preparing to overcome current and future threats.
"Our 20th CBRNE Command, soldiers and civilians will continue to do what only they can do, which is to allow lethality and freedom of maneuver while protecting our forces from all threats and dangers on the ground. modern battlefield, "said Munera, a native of Fairfax, Virginia.