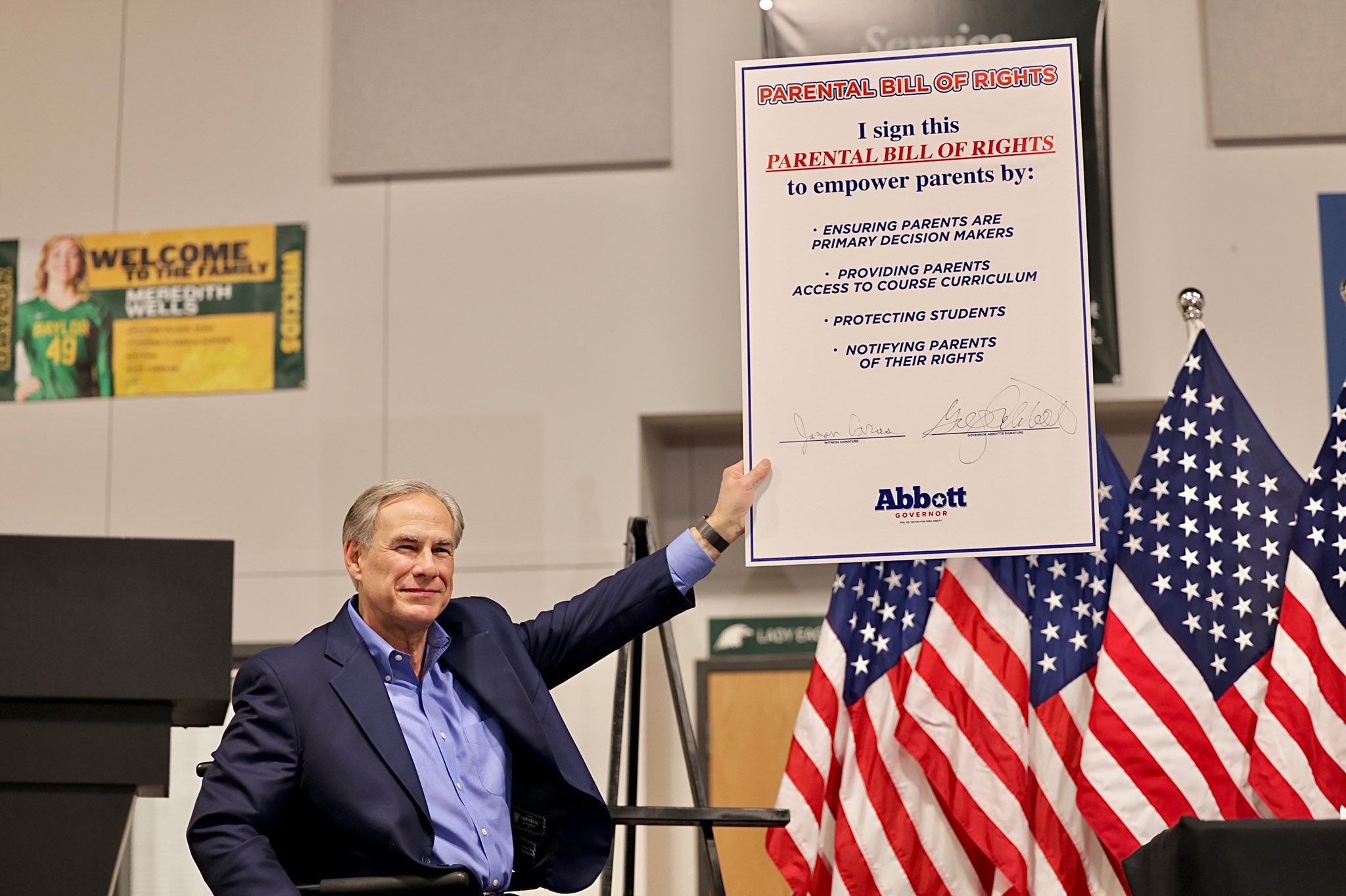 Education Advocates Denounce Governor Abbott's New 'Parents' Bill of Rights'
Education advocates are speaking out against a "Parents Bill of Rights" that Governor Greg Abbott plans to pass if he is re-elected. The bill, which the Texas governor signed shortly after unveiling it at a campaign event at a Lewisville charter school on Thursday, would amend the state's constitution to "clarify that parents are key decision-makers in all matters involving their children".
Parents. Matter.

Under my Parental Bill of Rights, we will amend the Texas Constitution to reinforce that parents are the primary decision-makers in all matters involving their children. pic.twitter.com/z64eobbk7Y

— Greg Abbott (@GregAbbott_TX) January 21, 2022
The proposed bill that would allow parents to decide whether their children should repeat failed classes and potentially put teachers on a "do not hire" list for providing students with material deemed "obscene" by the state. However, education advocates argue that the legislation is unnecessary since the Texas Education Code already contains a chapter that outlines the rights and responsibilities of parents and such a bill will only lead to a additional censorship in schools.