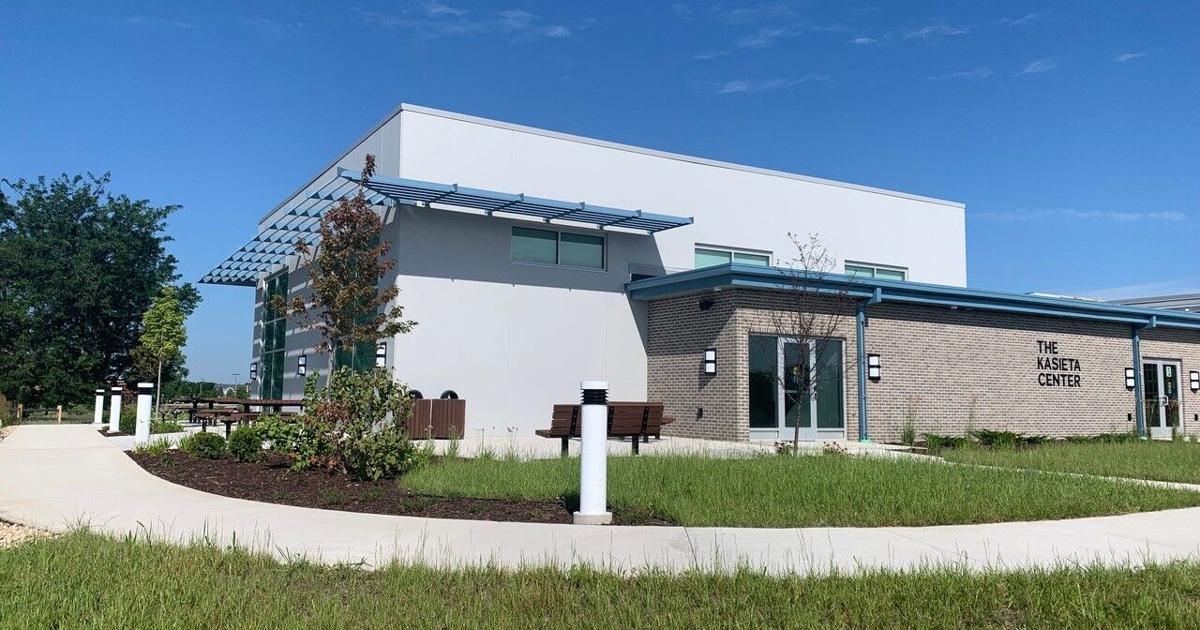 Badger Prairie Needs Network Hosts New Expansion Open House August 21 | Community
Badger Prairie Needs Network is hosting a community open house for its newest addition, the Kasieta Center, from noon to 3 p.m. on Sunday, August 21.
The Kasieta Center will be open to the public and this event will include tours of the newly expanded pantry and renovated Prairie Kitchen, as well as light refreshments. Participants can also learn more about BPNN's programs and volunteer opportunities.
A donation of non-perishable food is encouraged if you attend.
If you are interested in volunteering to help with this event, email Karen Dettinger at [email protected] Dettinger, a member of BPNN's management team and also a retired industrial engineer, helped oversee the project and was named director of the Kasieta Center.
The new community and training center is named The Kasieta Center in honor of Marcia and Bob Kasieta after their longtime involvement with BPNN. Marcia served as Executive Director for over three and a half years and was a volunteer before that; she is now part of the management team. Bob is the current Chairman of the Board and his law firm Kasieta Legal Group helps manage the organization's legal issues. Bob also led efforts to secure the current building at 1200 E. Verona Ave. during a former tenure as Chairman of the Board that lasted more than seven years.
The expansion, which began late last year, increased BPNN's total area by 50%. The pantry was once around 9,500 square feet, and the addition added another 4,800 square feet.
The new community space will focus on wellness programs and job training programs for jobs that lead to family wages, staying within BPNN's mission to fight poverty, starting with providing center space training for the Latino Academy of Workforce Development
It will also host the planned return of community meals later this year in the 144-seat Community Hall. The 144 banquet-style seats will more than double the capacity of the former community hall of approximately 60 seats. There is also fixed seating outside on a patio.
The initial focus of the training center will be to prepare underserved communities that have been hardest hit when their service industry jobs have dried up due to the pandemic, to find jobs in the transportation industry through in the Latino Academy of Workforce Development's transportation-related vocational training program.
The building expansion will allow BPNN, through its partnership with the Latino Academy, to increase the capacity of the latter's professional training program related to transportation. Latino Academy serves approximately 1,200 adults per year through its commercial driver's license program.
The cost of the expansion project was $2.6 million, including $2 million from federal COVID-19 relief funds distributed by Dane County. The $2 million funding for the BPNN building expansion came from Dane County's local assistance allocation to American Rescue Plan Act funds, from which the county received $106 million.
These funds were awarded to BPNN because the new building will provide training and workforce development to underserved populations.
An additional $102,000 came from Veridian Home's "The Generous Home" program, $75,000 from a grant from the United States Department of Housing and Urban Development, $200,000 from an anonymous donor and more than $383,000 individual donors and a fundraising campaign.
Outside the new addition is a brand new parking lot which has added an additional 50 parking spaces.
Prior to moving to the current location, BPNN worked in a church basement. It moved into a 7,500 square foot former county administration building in 2015.
Since then, BPNN has completed several expansion projects increasing its original footprint, including in late 2018 the addition of a 576-foot warehouse and 1,000-foot refrigeration and freezer space on the west side of the building and 2020 saw the completion of another 1,000 square feet. additional cold storage, a loading dock to receive goods from food banks without contact, and an outdoor awning to protect volunteers and guests from the weather.
The pantry has not only increased in square footage, but also in its distribution parameters. Since moving into the E. Verona Ave. building, it has gone from serving only residents of ZIP Code 53593, to serving everyone who lived in the Verona Area School District, to now serving everyone who live in Dane County.
2020 was the biggest year on record for the pantry. It served 1,638 unique households, including 912 new households that had never used its services before, likely due to the COVID-19 pandemic. While visits have slowed down a bit in 2021, recent inflation sees Pantry numbers rise again – setting records such as 2,723 people served in March – the second highest number of Pantries in a single month – and on July 7, the pantry broke its record for the number of guests served in a day. The organization provided food for 122 families or a total of 439 people that day.