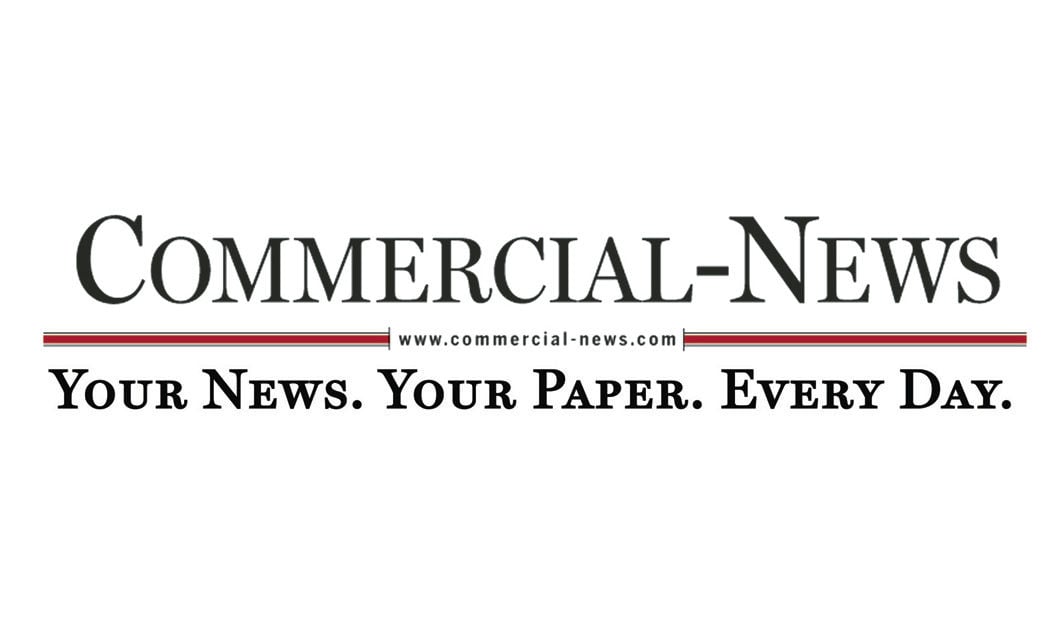 advocacy center helps children in Vermilion County | New
DANVILLE – A tree on a wall inside the Vermilion County Child Advocacy Center has sheets of paper colored by children already helped by the new local center.
One leaf speaks of hope, and another has a drawing of a rainbow and says "after every storm there is a rainbow".
An open house and dedication ceremony for the new Vermilion County children's advocacy center will take place from 3:30 p.m. to 4:30 p.m. today, Thursday, October 28. The ribbon cutting will take place at 3:45 p.m.
Snacks and refreshments will be available.
The center is located inside the Vermilion County Health Department building, 200 S. College St., Suite B, Danville. The tape will be cut in the west parking lot.
Vermilion County was one of the last counties in Illinois to be represented by a Child Advocacy Center.
The center will be accredited by the National Children's Alliance.
A Child Advocacy Center (CAC) is a multidisciplinary approach to forensic interviews with children, which involves law enforcement, the Illinois Department of Child and Family Services (DCFS) and the Public minister.
Vermilion County State Attorney Jacqueline Lacy secured funding in 2019 and was thrilled to see the center come to fruition.
Lacy is the chair of the centre's board of directors. Other Board Members: Deputy Chairman, Senator Scott Bennett, Secretary / Treasurer Brittany Savalick with Vermilion Housing Authority, Danville Police Department, Josh Webb, Survivor Resource Center, Marcie Sheridan, Chairman of the Board of Vermilion County, Larry Baughn, Lesley Shore, Tamela Atwood, Vermilion County Sheriff Pat Hartshorn, Anna Foote and Elizabeth Mellen-Irle.
Child victims of child sexual abuse, serious physical abuse, or witnesses of violent crime will be referred to the Vermilion County CAC within 48 hours of disclosure.
The center is a friendly, welcoming and neutral setting where children feel safe, unthreatened and free from trauma and only have to tell their story once, said Executive Director Brooke Ferber.
"We support the child and his family from the moment of referral throughout the criminal process. We provide advocacy services and help the family cope with any needs that may arise for them, "Ferber said.
She said it was a non-profit agency and the services were reimbursed with funding from DCFS and state crime victim assistance. The center is part of the county, which helped get it started, with funding being repaid through grants.
"We want to do what's best for this child and get the best information possible," Ferber said.
Ferber said a recent case occurred in Chicago, but the family lives here. They did the interview here and sent the information to Chicago.
The center had a first director hired last year, who resigned earlier this year.
Ferber, a Vermilion County native who started in May, worked for nearly five years at the Survivor Resource Center in Danville.
She said she enjoyed getting involved in social services.
"This is exactly what I have to do," she said, adding that she also sits on the board of the peer tribunal.
In addition to Ferber, Jonathan Munoz also serves as a lawyer. He supports and comforts families, provides resources and referrals, takes care of paperwork and talks to children, making sure they are in good open space to prepare for the interview.
Ferber hopes they can reach more than two employees in the future.
The center welcomes children aged 17 and under. There are times when they can accept a case where a person is 18 years or older, with a disability, or a case occurred when the child was 16 or 17 years old.
All references come from DCFS or law enforcement. There has to be a disclosure and a report.
"We receive cases of severe physical violence, child abuse, child sexual abuse or witnessing a violent crime," Ferber said.
Ferber said that when they bring a child to the center for an interview, they do so using a multidisciplinary approach.
Usually, the police, the DCFS and preferably the prosecution, the state prosecutor's office, come to observe the interview. They have a pre-interview meeting to discuss the case and the interview questions that will be asked. After the interview, there is a post-interview to discuss what happened in the interview and where do they go from here, for example if further prosecution or witnesses are needed.
Ferber said that as part of the multidisciplinary team, they also have mental health and health professionals.
Every month, they take their cases and review them, think through and solve problems and make sure the process runs smoothly and the child receives everything he needs in the wards.
"It's just a team effort," Ferber said.
"At the end of the day, it's for the child," she said of the center's purpose. "We want the child to tell his story once."
If they can have an interview within 24 to 48 hours of a disclosure, the child can come and tell their story once. The child does not have to go to the police station and other places.
"It's all an investigative process. So we want to make sure that we get all the best information possible, from start to finish, so that we can get good evidence for state prosecutors and have a good case, "Ferber said.
Required services
Ferber said the center was needed in Vermilion County.
According to encouragementcourtimprovement.org, Vermilion County in 2014 was ranked approximately 15th for indicated or substantiated DCFS reports and ranked approximately 7th for re-victimization of child abuse within six months.
The Vermilion County Child Advocacy Center's first interview took place on July 1, 2021. They have had 27 interviews since then.
The center was also contacted by a program funded by grants from Cook County Health. They are seeking and trying to get help to provide education to the community about infant deaths, of which Vermilion County has one of the highest infant mortality rates, and child abuse, Ferber said. .
Through Ferber's previous job at the Survivor Resource Center, she saw cases of all ages and genders. They would have 100 to 150 cases per year of new referrals.
"The violence is there," Ferber said, adding that they also help witnesses to violent crimes.
She thinks this center was badly needed.
"I think law enforcement and DCFS were doing a great job with pre-interviewing," Ferber said. "But they wanted to create a more inviting space for children, more welcoming for them to come in and not be afraid of the police, not to be afraid of the PSB (Public Safety Building) or those kinds of situations."
Ferber has made presentations to the community about the new center, including to Kiwanis, the local mental health council and Vermilion Advantage's Leadership Tomorrow group.
Ferber said they are not CASA, the court-appointed special advocates who help children in court. The children's advocacy center is involved in the early stages.
The location of the center in the county health department building had to be renovated and soundproofed for the maintenance process.
The child-friendly and family-friendly center has a family room with a sofa, table and children's toys, where the family sits when a child is interviewed in another room. There is also an observation room, which contains the interview recording equipment.
The Superhero Hallway has Iron Man, Captain Marvel, and Wonder Woman decals.
A large tree on one of the walls of the center, which will soon say "Together we are strong superheroes", has leaves decorated by children who have come through the center. The tree lets children know that they are not alone.
There are also other inspiring messages posted throughout the center.
"We're very excited, very proud of this place," Ferber said.