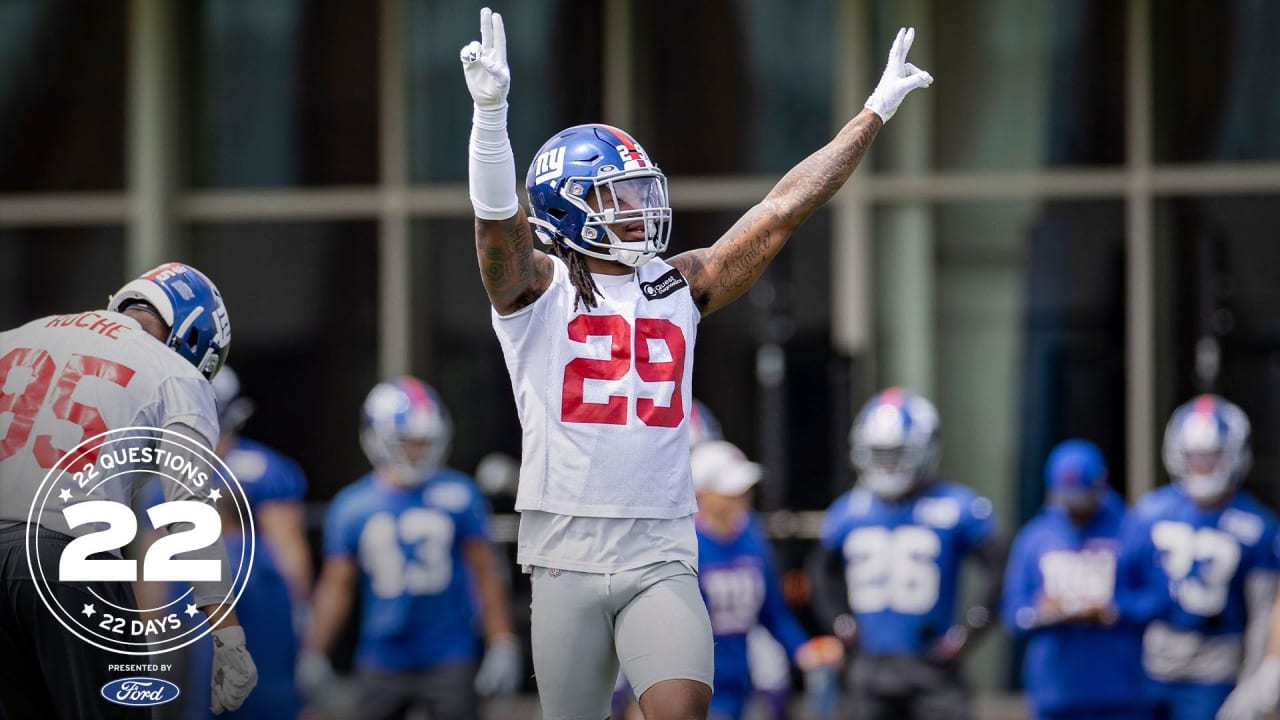 22 questions in 22 days: inventory of secondary school
N°13: What is the state of the Giants secondary following the departure of certain veterans?
Dan Solomon: Joe Schoen was candid when he took over as GM, saying "tough decisions" lay ahead of him due to salary cap restrictions. Nowhere was this more evident than in high school. The Giants parted ways with top cornerback and 2020 Pro Bowler James Bradberry and veteran safeties Logan Ryan and Jabrill Peppers, who were both voted captains a season ago. But it's a new era at 1925 Giants Drive.
Safety Xavier McKinney, the only defensive back in the NFL last season with at least 90 tackles, 10 passes defended and five interceptions, will take on an even bigger role as team leader going forward. Julian Love, who was going to dye his hair half-blonde if McKinney made the Pro Bowl last year, was the second half of the best tandem for much of spring training. The Giants also drafted Dane Belton of Iowa, a first-team All-Big Ten selection whose five interceptions last season tied for the second-most in the nation, in the fourth round.
At cornerback, everyone went up a notch after Bradberry's release, starting with his former winger Adoree 'Jackson. The same goes for Darnay Holmes and Aaron Robinson, who both started a few games last season. Cor'Dale Flott, a third-round pick from LSU, will also be on hand to play an important role in his rookie campaign.
All the while, defensive backs are learning what it's like to play for blitz-happy Wink Martindale.
"It just gives us energy," McKinney said. "We're able to go out there and play without worrying about making mistakes, so it just gives us a lot of freedom to go play, attack and be the playmakers that we have on our defense. It was fun, and we loved every bit of it."